CEB Press/Manufacturing Instructions/Controller Box/FeF Liberator Controller
Step 2
Source the electronics. Here is a diagram of the controller box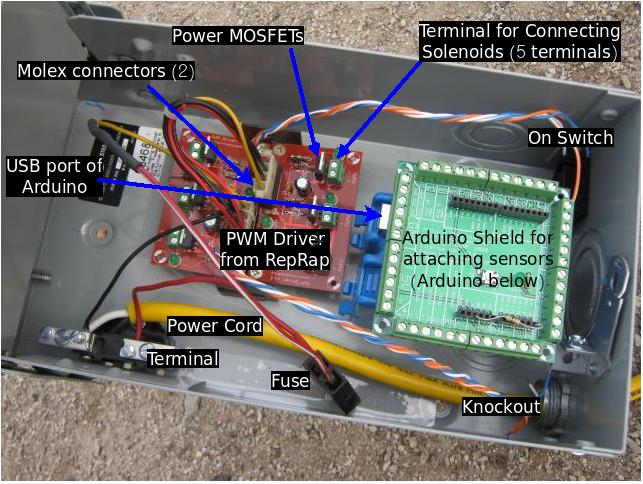 Here is the complete controller installed: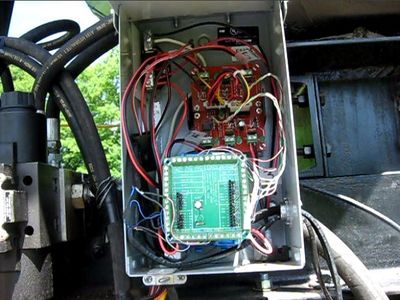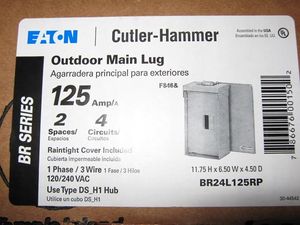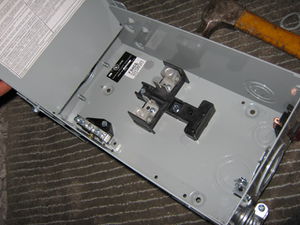 Gross Electronics:
Electronics Box - local hardware store
Extension Cord
2 alligator clips for battery connection - auto parts store
House wiring box (blue box in picture above below the Arduino Shield - hardware store
Fuse holder - car parts store
12v quick connect plugs - 5 pairs - for quick-coupling to solenoids out of controller box - car parts store
Stranded 5A wire for solenoid connections
Spade terminals (10) for connection to solenoid terminals
Underground phone cable - makes very tough connectors for sensors
Potting compound
PVC pipe - with 1 end capped
Stranded Cat 5 wire for sensor connections
[5] Supermagnets -
Microelectronics:
[2] Hall Effect Sensors - Sparkfun
[1] Arduino shield kit - Makerbot
[1] Arduino - Makerbot
[2] RepRap PWM Driver Boards
Components for PWM Driver Boards
[1] Replacement MOSFETS -
[]
Step 3
Shopping list for items which are shipped:
[1] Arduino breakout shield - $25, Makerbot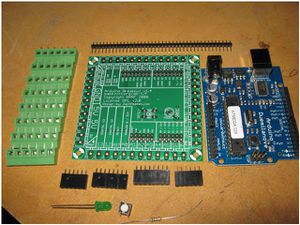 Assembly instructions - [1]

[1] Arduino (Duemilanove) - $30, Makerbot
[2] Solenoid drivers -$13 ea., Makerbot

Assembly instructions - [2].
total cost with shipping - $88.25

[4] MOSFET replacements (see discussion) for solenoid drivers, VNP35N07-E - $3.34, Future Electronics (if not available, search at Octopart) (grate shaker is automated, no sensors needed for it)

Notes: The cheaper version recommended by Nophead from RepRap was this [3]. See discussion.
Total $25.70 (for 5)

[2] Hall Effect sensors - $0.95 ea, Sparkfun
[4] 3/8" V-groove bearings - $7.77 ea, VXB
[6] Supermagnets - $0.48, Gaussboys
Grand total for electronics, magnets, and bearings - $176.69
[1] Potting Compound - $22 for 48 oz, Polymer Composites
Molex connector for powering solenoid drivers - [4]
[1] Fuse holder - [5]
Step 4
Put together control box and test sensors
Assemble entire Control Box

Blue spacer box - Arduino attached on top with 2 small screws. Slightly slanted attachment to make screw holes fit on blue spacer box
Terminal in electrical outlet box cut in half on metal cutoff saw to create + and - terminals
Plastic mount on bottom of electrical box was shaved to allow 2 solenoid drivers to fit
Test sensors by passing magnets over them. See this sample code.

Supply voltage is 5V from the Arduino breakout shield
The pins are +,-, OUT reading from top (printed / smaller face)
The output is "Open Drain" - this means you need a "pull up" resistor on the output (10K connected to +)
This model is "latching" which means it turns on from one pole, and off by the other, remembering its state in the meantime.
Step 5
Test solenoid valves by attaching power to battery and running this sample code for 2 solenoid channels.

Note we can reduce 3 solenoid channels to 2 by running both the shaker motor and the drawer cylinder from the same channel - the shaker is activated at every stroke of the drawer, as there is ample hydraulic fluid flow available in that part of the overall CEB operation cycle.
Step 6
Build sensor and magnet mounts, attach to the machine
Step 7
Mount control box and solenoid valve on the machine
Step 8
Test the entire machine
Test motion of main cylinder with this code
Test motion of soil drawer cylinder with this code.
Test motion of both cylinders, and machine is ready to run.