Donate
Last Updated January 2020. This page is not editable outside of OSE staff.

To support the work described by the founder in the following TED Talk, you can join the True Fans.
You can also shop at Smile.Amazon.com and OSE gets a small percentage from every purchase.
Donate
OSE envisions a world of collaborative design for a transparent and inclusive economy of abundance.
We are developing tools to help you! We are building the Global Village Construction Set (GVCS). The GVCS is an open technological platform that allows for the easy fabrication of the 50 different Industrial Machines that it takes to build a small civilization with modern comforts. Our goal is to create the Open Source Economy, with the GVCS as the first step.
We are making real things, not just ideas. See our progress on the OSE blog. Any donation, big or small, can help. We are proud to say that we follow agile, lead development practice - and 98% of our donations go directly to project development. Thank you!
PayPal
Donate through PayPal:
Or use this paypal.me link:
Become a True Fan
True Fans donate a given amount each month to support OSE's ongoing projects to crowd fund our continuing work. We are currently supported 100% by foundations and donations to develop the Global Village Construction Set. Becoming a True Fan is a way to support the development financially, and you can support the project through design contributions in weekly Design Sprints. The The True Fans subscription is a repeating monthly donation to Open Source Ecology, for a duration of 2 years.
Select an option from $10 up to $100 per month:
Consulting
You can reserve a 1 hour consulting session with the Founder for US$100.
Do you want to learn how to add collaborative development to your work - or the latest status of OSE projects - or distillations on topics ranging from energy, to distributed manufacturing, to collaborative design, and many more? Then sign up for a firehose of technical distillation to get you started or move you forward on your project.
Disclaimer - note that we work openly on solving pressing world issues. Because pressing world issues are bigger than any single person or organization can solve - we believe that we need to work collaboratively. If you sign up for consulting - we assume that what you want to know is important - and if it is important - we like to share it with the rest of the world. Thus, we will publish your session online for everyone to benefit from. This encourages collaboration - so that everything we do contributes to solutions to issues larger than ourselves.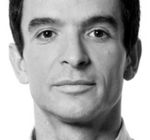 Other Donation Options
CryptoCurrency Donation
BitCoin (BTC)
Donate through BitCoin:
Bitcoin Address: 166yC48RakrZdtsBj36vY9q29CpzknHbxY
(You can install an Android or iPhone app and point your camera to the QR code above to send us your donation - see https://blockchain.info/wallet/)
New Economy Movement - NEM (XEM)
Donate through NEM:
NEM Address: NCIMUJBZI5HNANXW52XMB37A6OPBHWZI7EP6I36Q
LiteCoin (LTC)
Donate through LiteCoin:
LiteCoin Address: LabS736ZTD4ZgJN8sbE39uDGQjfPASs7YT
Decred (DCR)
Donate through Decred:
Decred Address: DsgD79x4SFQ1hYHfBB7beZwvNze9R8MN5Gn
SysCoin (SYS)
Donate through SysCoin:
SysCoin Address: STRMBpBfg4pZwZfEEqvHLf5ny1CFpQanJq
Wire
Open Source Ecology banks currently at the Bank of Fairport, Missouri, USA.
The Bank of Fairport
Maysville, MO
401 West Main
Maysville, MO 64469
USA(816) 306-0130
The routing number for the bank is: 101 209 768
Bank or eCheck Transfer
Coming soon. Uses Automated Clearing House system.
Tax Deductible Contributions and Other Donation Options
For tax-deductible charitable donations and other options, please look at our other donation options.
We have just received our own tax-exempt status on September 27, 2013 - so now you can make your tax-deductible contributions directly to us.
You can also donate resources such as consulting services, materials (metal, wood, etc.), tools, and others. Please email us to find out how.