Andrés Delgado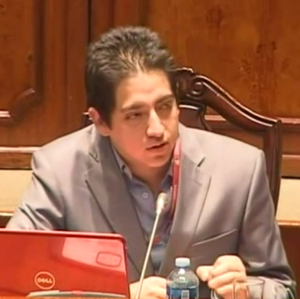 Team Culturing Information
WHO are you?
Profile: My name is J. Andrés Delgado. I'm Ecuadorian (hispanic you would say)
Location: I'm from Quito - Ecuador
Contact: You can find all my contact info here
Introductory Video: Will create one. I promise.
CV:


On august 2010, I founded the Ecuadorian chapter of The Zeitgeist Movement, and I would like to use this as the milestone that defines what I do. At that time I was training myself to be a physician (2013 promotion, best graduate student). Both experiences forged my interest in science, social welfare, public health, technology and politics, as defined by Aristotle.
My faculty was the birthplace of the Ecuadorian Center for Evidence-Based Medicine, it gave me the opportunity to be part of research experiences (Hospital Pablo Arturo Suárez) and to visit a world-class hospital (UNM Hospital). At the same time it trained my English to translate small articles, videos, scientific articles (Grupo Farma) and even a book (Robots will steal your job, but that's OK).
The Zeitgeist Movement, on the other hand allowed me to meet different people all over the world, learn about different cultures and political structures, I learned to make myself responsible for my words, to lead and to delegate. I've spoken, along with many other volunteers, in national TV (ECTV, Señal Cero Grados) and radio, in universities, cultural centers, even in our national assembly (Aug, 2013).
On September 2014, I joined the "Free/Libre Open Knowledge Society" project as general coordinator, a global participatory process sponsored by three government institutions to changing the productive matrix of Ecuador towards an open commons of knowledge economy.
Currently I work at SENESCYT (National Secretariat for Higher Education, Science, Technology and Innovation) in the new Organic Code for the Social Knowledge and Innovation Economy of Ecuador.
Hobbies and Pastimes: Biking, activism, reading, blogging.
WHY are you motivated to support/develop this work?
Do you endorse open source culture?
Yes
Why are you interested in this work?
Fucking empathy.
Are you interested in teaching about the GVCS?
Yes
Are you interested in economic relocalization possibilities arising from the GVCS?
Yes
Do you want to use the GVCS technologies yourself? Do you want to build them yourself?
At some point.
Are you interested in starting up enterprise using the GVCS technologies?
I wanna create and sustain the GVCS locally. I don't know if I will need a start-up
Are you interested in having the GVCS technologies fabricated by your local custom fabricator?
Never thought about that.
Are you interested in applying the GVCS to third world development? To redevelopment of crisis areas? To development of derelict areas in the developed world?
YES!
Are you interested in starting up Industry 2.0 flexible fabrication enterprises for your local community, by drawing from a global repository of freely down-loadable designs and fabricating using open source fabrication equipment?
Yes
Are you interested in the potential of the GVCS for developing local food systems?
I'm in the fence. Food distribution is a tricky thing.
Are you interested in doing academic studies/papers, publishing books, or doing other analysis of our efforts?
Later on, with the appropiate diploma.
Are you interested in financial investment opportunities arising from our work?
Not good at business.
Are you interested in the distributive economic aspects of our work, and if so, how do you see this playing out?
Yes. It needs some work. There is a huge cultural lag created by the industry.
Are you interested in building renewable energy production facilities based on open hardware (solar concentrator electric, wind, biomass power)? Are you interested in building resilient communities based on access to the GVCS?
YES.
Are you interested in creating a bug-out hut using GVCS technologies?
Yes
How do you think that the GVCS can help alleviate the instabilities of global monetary systems?
By being independent through design, being based on resources is a great step.
How do you think that the GVCS can address issues related to resource conflicts?
I don't think we can do that if we don't address property issues, we can help with insights on possible outcomes through the use of OSE technology. But that's it.
How do you think that the GVCS can address issues of overpopulation?
Small comunity - less working hours = better family core and education.
How do you think that the GVCS can address issues of resource depletion and environmental degradation?
Efficiency. Self-contained cities.
What should happen so that you become more involved with the project?
I'd need a local space and basic income I guess.
What is missing in the project?
Health-related technology. You didn't cover what happens when someone is sick.
What are your suggestions for improvement of the project?
Health-tech
WHAT have you already contributed to the OSE project?
(technical contributions, blogging about us, financial support, organizing events, translations, interviews, video editing, publications, publicity work, behind-the-scenes work, CAD work, wiki contributions, computer support, etc)
I have written several posts about OSE, all in Spanish: Cambio social: Software vs. Hardware, Extrañas formas de cuidar el medio ambiente, Código Abierto, ¿Candidato?
I also translated to OSE videos to Spanish: TEDxKC - Civilization Starter Kit, inside TED translation team and Open Source Philosophy
Website material:
Usually I donate to these causes, EFF, tor, TZM.
HOW can you help?
How are you interested in contributing to the work of GVCS development?
I hope we can start an Open Source Ecology group through our local organization Apertura Radical, meaning Radical Openness. Alternatively I'm trying to get some development done with our local government's help.
Can you volunteer to work with us, and if so, how many hours per week?
I try to create convergence between my work and OSE in order to contribute several hours a week.
Are you interested in working with us for pay? If so, what services can you offer, and what is your hourly or per-project rate?
Well. I'd love to but I think it's a matter of how remote locations can organize themselves to contribute to the general commons, I can't work at the US ATM. I can offer help with website/wordpress, the wiki, translations and if things go well with a local version of the Missouri farm
Hell yeah
Are you interested in purchasing equipment from us to help bootstrap development?
Only if is necessary, I'd like to develop locally.
Are you interested in bidding for consulting/design/prototyping work?
No ATM
No. Still trying to figure what's the best for local development, true fan here or there.
Would you like to see yourself working with us on a full-time basis?
Yeap
Are you interested in using the technologies that we are developing directly?
Yeap
Are you interested in being part of the world's first, open source, resilient community? The GVCS is the preparatory step for the OSE Village Experiment – a 2 year, immersion experiment (2013-2014) for testing whether a real, thriving, modern-day prototype community of 200 people can be built on 200 acres using local resources and open access to information? We are looking for approximately 200 people to fill a diverse array of roles, according to the Social Contract that is being developed. This may be the boldest social experiment on earth - a pioneering community whose goal is to extend the index of possibilities regarding harmonious existence of humans, ecology, and technology – as a beacon of light to benefit of all people on Earth.
Where do I sign?