2014 Infrastructure
Utilities
Intro
Water Lines
BOM:
Requirements and Priorities
Current Priorities
List
Landscape Architecture Needs and Requirements
1. Access Road to HabLab
Includes drainage tubes, 2 - 12' long
Parking lot before 2nd creek
Ability to turn around in front of HabLab
Accommodate porch/patio for HabLab
2. Foundation Plan for Electronics Workshop
Including access to other parts of facility: main road, Main Street, connection to Old Workshop, Old Greenhouse
Footprint is 48x48' for the main building (9 bays of 16'x16')
Leanto on North Side - heavy equipment storage - 3 bays of 16'x16'
Footprint on South Side - 3 bays of 16x16'year-round solar roof greenhouse with front brick stem wall (4-6' high) and only top glazed, 4' sunk for thermal performance, and allowing tractor access through side door, sump pump for drainage
3. Swimming Pool - grading + landscaping
Design of pool, deck, chair area, landscaping around it
Water and electric connections
4. Summer Camp Area
Select location, design floor plan + structure
Design a post-and-beam platform
Water + electrical connection
5. Microhouse Additions
Grade for modules 2-6, otherwise, use LifeTrac for 2-3
HabLab
HabLab Cleaning
See [1]
Bunk Beds
See Bunk Bed - includes Sketchup.
Summer Camp
Files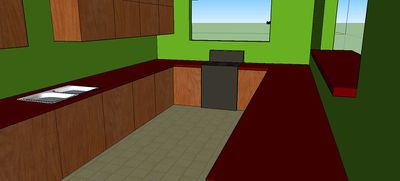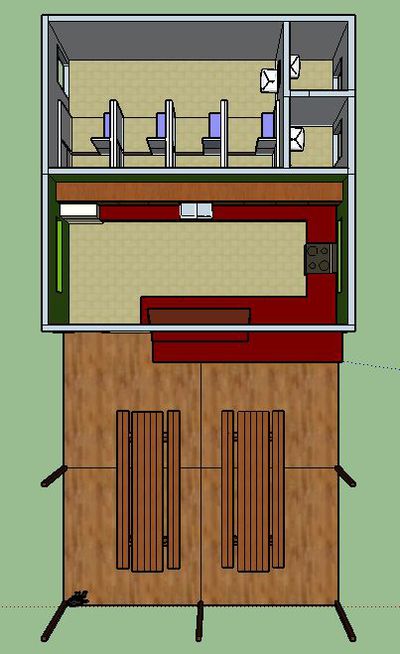 File:Summer camp gathering space 2014.skp
File:Summer camp gathering space2013.skp
File:Summer camp gathering space version 8.skp
General Plan
Site Concept Plan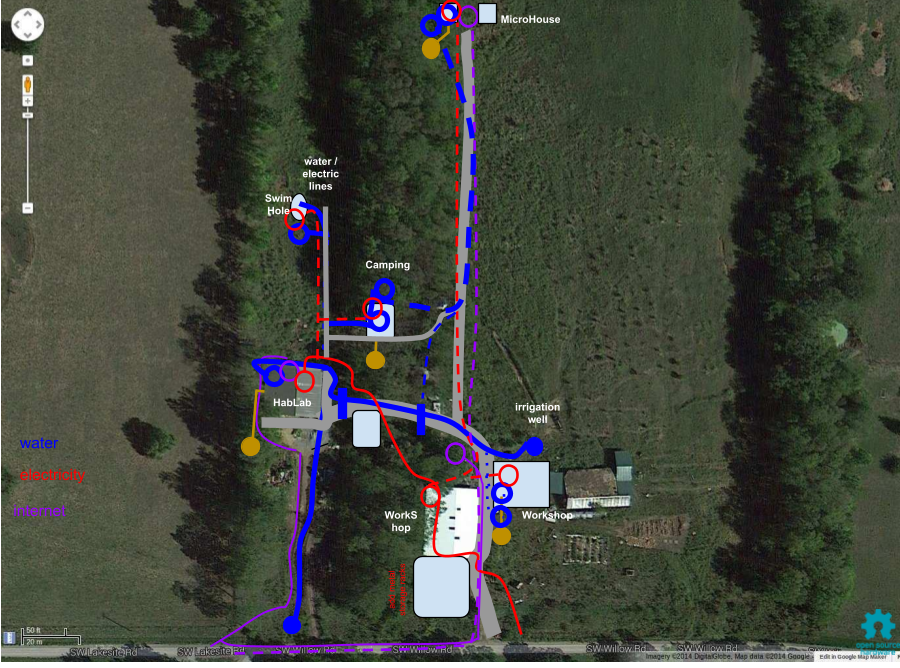 Execution Gantt - [2]
Site Concept Execution Plan
Site Concept Execution
[ edit]
Hablab
Spring Break Plan
Work Links
Dev Links