Arthur Kulik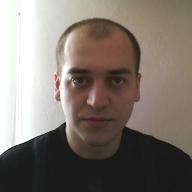 Team Culturing Information
last updated: 6. June, 2011
WHO are you?
Location (city, country) - Chernivtsi, Ukraine
Contact Information (email, phone, Skype) - e-mail: arthur (dot) kulik (at) gmail (dot) com, mob.tel. : +380506907090, skype: arthur_kulik
Arthur Kulik
Birthday: 08/03/1985
Address: 58029, Ukraine, Chernivtsi, Pr.Nezalezhnosti 123 ap. 12
Tel.: +38050 6907090, +38097 1753400
E-mail: arthur (dot) kulik (at) gmail (dot) com

Education:2007 - 2009 Chernivtsi trade - Economic Institute, Finance - Economic Faculty, Department of Finance.
Specialist's Degree2002 - 2007 Chernivtsi National University, Department of Computer Science, Computer systems and networks.
Master's degree.

Work experience:December 2008 - present ISP "Veles"
Occupation: IT-Manager
Main activities: work with corporate clients and partners
December 2007 - December 2008 JSC "Transmost"
Occupation: System Administrator
Main activities: maintenance of the corporate network, configuring network equipment
November 2006 - December 2007 ISP "Veles"
Occupation: Network Administrator
Main activities: diagnosing faults in the network, working with network equipment, server maintenance
Knowledge and experience:market analysis;skills to work with VIP-clients;to conduct negotiations with key customers;skills in planning and analysis activities;finding and conclusion of contracts with customers;analysis of competitors.

Personal qualities:
punctuality
responsibility
organized
sociability
Languages:
English: technical - good, spoken - intermediate level
German: beginner
Other:non-smoker;married;have a car, driving license category "B";possible business trips.
WHY are you motivated to support/develop this work?
Do you endorse open source culture?
Yes
Why are you interested in collaborating with us?
Because my interests (opensourse/ecology/farmtech) coincide with your interests
How do you think that the GVCS can address pressing world issues?
1. Reduce cost of tech/machines/tools
2. Optimization of all processes related to farm and daily life
3. Reduce pollution
What should happen so that you become more involved with the project?
If i have more leisure time and money i become more involved
What are you missing in the project?
1. open source house2. ukrainian wiki
What are your suggestions for improvement of the project?
1. maybe more cooperation with related opensource projects (maybe OSHouse)2. add web 2.0 elemets. And combine wiki, forum and other into One platform
WHAT
List all of your skills in these areas: Communications - Organizational - Computer Support - Finances - Design - Natural Building - Electronics - Automation - Metallurgy - Engineering - Fabrication - Agriculture - Energy - Architecture - Video/Graphics/Art - PR/Marketing - Education - Construction - Industry - CNC - Chemistry - Product Design - Other
Communications (but my english not so good, i speak russian and ukrainian) - Organizational - Computer Support - Electronics (i am not a preofessional in electronics but can help a little). Also I can help with CAD/3D-modeling/Graphics a little
How have you already contributed to the project?
Not yet
HOW can you help?
How are you interested in contributing to the work of GVCS development?
I can help with all that related to IT/Computers/Internet/Networks/Hardware and OpenSource Car and translate into ukrainian
Can you volunteer to work with us, and if so, how many hours per week?
5-10 hours
Are you interested in working with us for pay? If so, what services can you offer, and what is your hourly or per-project rate?
1. I dont know at this stage, maybe yes
2. system administration, translating into ukrainian or russian, consulting, graphics and modeling
3. 5-10 USD per hour
Maybe yes. If all the costs take someone. I dont have enough money to visit USA.
Are you interested in purchasing equipment from us to help bootstrap development?
Maybe. If it will be cheap.
Are you interested in bidding for consulting/design/prototyping work?
Yes
No. Becouse i dont have enough money for that
Would you like to see yourself working with us on a full-time basis?
I dont know at this stage
Are you interested in using the technologies that we are developing directly?
Yes
Are you interested in being part of the world's first, open source, resilient community? The GVCS is the preparatory step for the OSE Village Experiment - a 2 year, immersion experiment (2013-2014) for testing whether a real, thriving, modern-day prototype community of 200 people can be built on 200 acres using local resources and open access to information? We are looking for approximately 200 people to fill a diverse array of roles, according to the Social Contract that is being developed. This may be the boldest social experiment on earth - a pioneering community whose goal is to extend the index of possibilities regarding harmonious existence of humans, ecology, and technology - as a beacon of light to benefit of all people on Earth.
I dont know at this stage