Backhoe Log
Public Review Results, Nov 25, 2012
From Ward Holloway <ward.holloway.jr@gmail.com> - File:Bhreview.zip - The new supports can be cut from a square tube or channel. Two bolts per support may not be enough, I haven't run the load calculations yet. We can size everything once we have a design nailed down.
Double design - allows same cylinder length -
Bottom of boom cylinder critique - not lifetime design due to bottom-facing cylinder
Design Review
CAD
Bill of Materials
Public Review
Backhoe Smart Mob
Log
Fri Nov 16, 2012
Call postponed to when design is finished.
Nov 12, 2012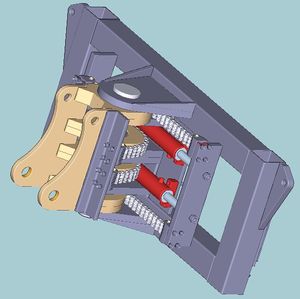 File:Bhplate11122012.zip - VariCAD file. Download VariCAD Viewer.
Oct 23 2012
I sent a valve back with Tristan. Its a top-quality very compact unit that has 9 valves. PDF drawing.
Theres a few minor and major problems with the designs posted below. I will do a writeup as soon as i can.
Oct 19. 2012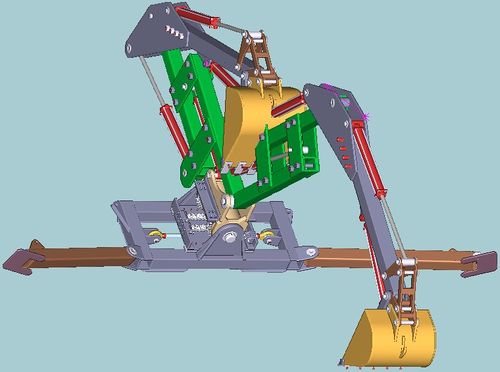 Monday, Oct 15, 2012
File:Backhoe - Please Review.zip
Wednesday 0ct 12, 2012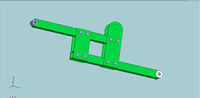 CAD
Use Ctr+Shift and click to rotate the view in 3D!