Benevity
SOP
Why:Renew Benevity so that donations from Apple, Google, and Microsoft can be received. This can range from $100 to a few thousand per year in donations.
SOP:Go to http://causes.benevity.org/causesapp/self_certification/840-454997514 to renew.
Current bank info needs to be kept. Currently, deposits go to OSE's PayPal account.
Time Requirement, update account info: 18 minutes to update account banking information (set to PayPal).

Time Requirement, renewal:8 minutes to fill in application renewal itself.

Frequency: Annual.
More
https://causes.benevity.org/causesapp/
Notes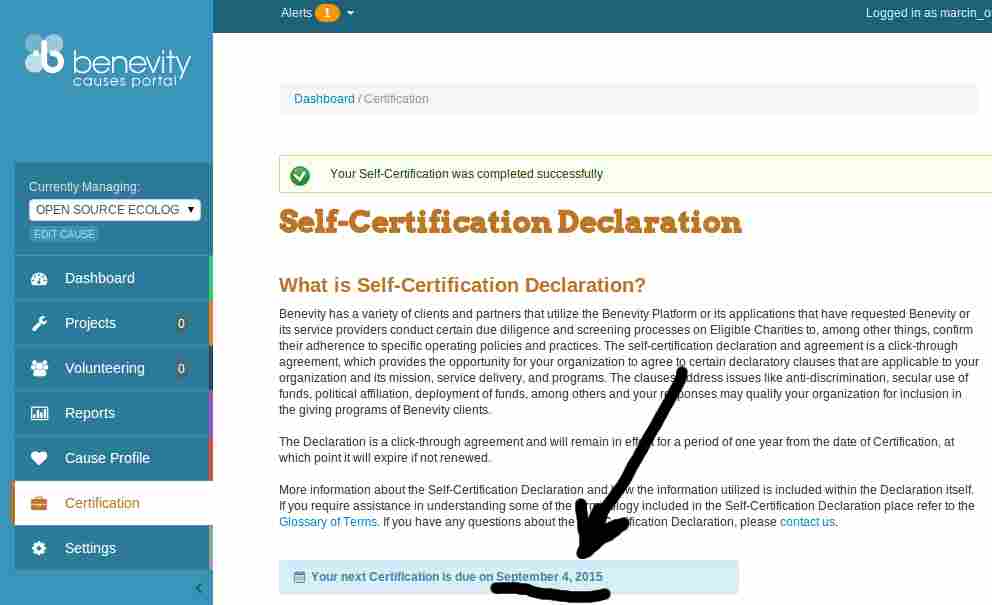 Giving Tuesday - Nov 27 - can set up a campaign. Such as training librarians to help us prototype.