Byron Morgan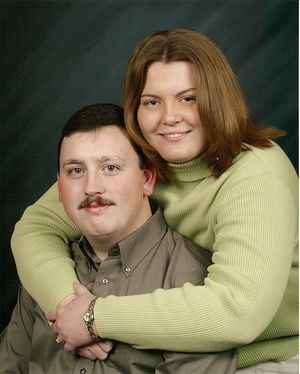 Team Culturing Information
last updated: 13. July, 2011
WHO are you?
Location (city, country) - Ecru, Mississippi, USA
Contact Information (email, phone, Skype) -
byron (dot) morgan (at) morgandigitalservices (dot) com
tel: 662 (dot) 205 (dot) 0788
skype: byron_morgan
Google: odiekokee
WHY are you motivated to support/develop this work?
Do you endorse open source culture?
Of course, it's the only way we've progressed this far, and profit is not as important as progress.
Why are you interested in collaborating with us?
Because it's a useful and necessary type of endeavor for us to keep going through the future.
How do you think that the GVCS can address pressing world issues?
By contributing useful and realistic tools and skills to the general population. Less of the welfare state mentality, more of "here's the tools, skills, and ability, do for yourself"
What should happen so that you become more involved with the project?
Just need to know how I can help. I do CAD with SolidWorks and some engineering (I am mostly experienced with injection molding plastics, but I can handle other things too)
What are you missing in the project?
I'm not sure yet.
What are your suggestions for improvement of the project?
I am not sure about improvement, it seems to be going well and constituted of motivated but realistic individuals.
WHAT
List all of your skills in these areas: Communications - Organizational - Computer Support - Finances - Design - Natural Building - Electronics - Automation - Metallurgy - Engineering - Fabrication - Agriculture - Energy - Architecture - Video/Graphics/Art - PR/Marketing - Education - Construction - Industry - CNC - Chemistry - Product Design - Other
Good communication skills (English only), highly computer literate, Product and Machine Engineering and Design in CAD (SolidWorks platform),
How have you already contributed to the project?
Nothing yet
HOW can you help?
How are you interested in contributing to the work of GVCS development?
CAD engineering and design time
Can you volunteer to work with us, and if so, how many hours per week?
5-10 hrs per week.
Are you interested in working with us for pay? If so, what services can you offer, and what is your hourly or per-project rate?
The same, CAD time, 5-10 hrs per week, and I have in the past charged anywhere from US$40-150 per hour, depending on how interesting the project is, how "in depth" the project is, how easy the designer is to work with, how demanding the time frame, other such things. It's all pretty fuzzy, and I am usually pretty loose about hours, not keeping up with them very well, often not counting all the time i spend.
I wish I could, but home life and a full time job won't allow.
Are you interested in purchasing equipment from us to help bootstrap development?
Maybe in the future when I can afford it.
Are you interested in bidding for consulting/design/prototyping work?
Umm, sure? I don't know anything about it though.
Um, not yet :) I just saw the link. Will do that when this is complete.
Would you like to see yourself working with us on a full-time basis?
If it were viable and steady enough that I could make a living and afford the necessities, of course.
Are you interested in using the technologies that we are developing directly?
Yes, my wife and I are hoping to move toward a small self-sustenance farm soon. Somewhere between reality and a hobby farm.
Are you interested in being part of the world's first, open source, resilient community? The GVCS is the preparatory step for the OSE Village Experiment - a 2 year, immersion experiment (2013-2014) for testing whether a real, thriving, modern-day prototype community of 200 people can be built on 200 acres using local resources and open access to information? We are looking for approximately 200 people to fill a diverse array of roles, according to the Social Contract that is being developed. This may be the boldest social experiment on earth - a pioneering community whose goal is to extend the index of possibilities regarding harmonious existence of humans, ecology, and technology - as a beacon of light to benefit of all people on Earth.
I don't think that's something I could realistically do, at least not with the way things look now. I don't know what will happen between now and then, but I'll start with no and reassess as things go.