D3D BOM August 2017
August 12, 2017
BOM
BOM Inventory
2 hours to check off inventory, 2 hours to open all boxes to check. Tested uploadability to Arduino Megas.
2 Week BOM
See BOM Template for more info on how to build a proper BOM.
BOM allowing only 2 weeks for part sourcing.
Prusa i3 Original MK2 Extruder Mod
Upgrade Cost from Folgertech Prusa i3 to D3D
In 2016, we ran a workshop on building the Folgertech Prusa i3. In 2017, we are offering an upgrade to former workshop participants to go from the Folgertech Prusa i3 to D3D, to be built during D3D workshops.
BOM Count
Links
Snapshots
$601 McMaster-Carr order for 12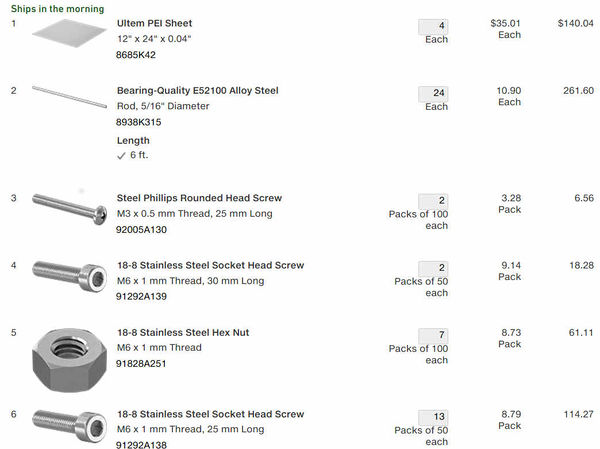 Construction Set BOM