Evil Twin Booking
http://eviltwinbooking.org/speakers/
Application
Paragraph for college students - I am building a set of the 50 most important machines that it takes for modern life to exist - everything from a tractor, to an oven, to a circuit maker. Then I create open source blueprints - so that anyone can build and maintain these at a fraction of what it costs today. My goal is to create a life size LEGO set of powerful, self-replicating production tools - that can distribute production - to build modern economies from abundant, local resources. Imagine the power this gives to people - to tap autonomy, mastery, and purpose.
Metatags - open source hardware, distributed production, decentralization,
Collection of press - such as MIT Innovations Journal - In_the_News
Descriptions of presentations
Description of the workshops that I will do.
Description of Dedicated Group Visits
Requirements
SPEAKER BIO
Marcin Jakubowski is a Polish-American who came to the U.S. from Poland as a child. He graduated with honors from Princeton and earned his Ph.D. in fusion physics from the University of Wisconsin. Frustrated with the lack of relevance to pressing world issues in his education, he founded Open Source Ecology in 2003 in order to make closed-loop manufacturing a reality. He began development of the Global Village Construction Set (GVCS)—an open source tool set of 50 industrial machines necessary to create a small civilization with modern comforts. His work has recently been recognized as a 2012 TED Senior Fellow, in Time Magazine's Best Inventions of 2012, as a 2013 Shuttleworth Foundation Fellow, and a White House Champion of Change in 2013.
The key is that the information should be current as well as descriptive.
If you need a guide for this, here is an example of a bio page we like: http://etbagency.org/speakers/chris-paine/
ONE LINE BIO
Dr. Marcin Jakubowski, Ph.D. - TED Senior Fellow, open source industrialist, distributed production pioneer, social innovator, founder of Open Source Ecology
IMAGES
Photo credits: OSE, CC-BY-SA
My favorites: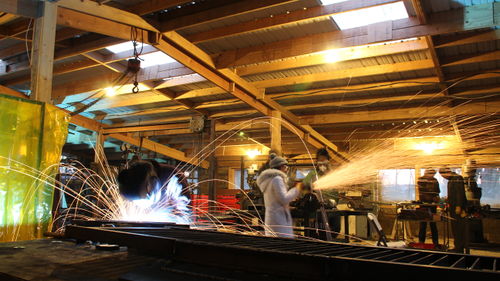 Courtesy of Inc.com:
Courtesy of Sean Church, CC-BY-SA:
OSE, CC-BY-SA:
OSE, CC-BY-SA: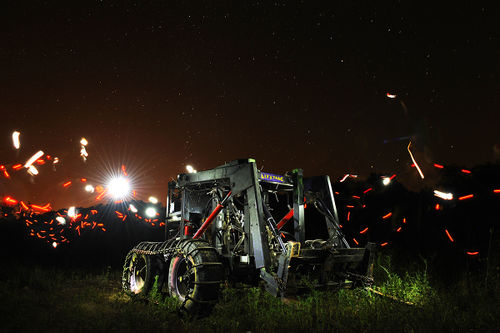 - Feel free to send multiple images and note your favorites. (More choice is better for us.)
- Images should be high resolution (around the 5mb range). Hi res is better for promotional materials.
- Please send us to a link to where these images are hosted, or send use a file transfer service such as yousendit.com.
If the info is available please include: a. Title of photo b. Other people in the photo
VIDEOS
All videos are CC-BY-SA.
TED Talk, 2011 -
Build Yourself - a 3 minute documentary on Open Source Ecology - 2012. Producer: Tristan Copley Smith
Build yourself. | Tristan Copley Smith from Focus Forward Films on Vimeo.
The Spark - a full length documentary, forthcoming in 2014. Director: Ian Midgley
The Spark | A Groundbreaking Documentary [Official Trailer] from The Spark Doc on Vimeo.
Open Source Philosophy - 2012. Producer: Open Source Ecology, Director: Tristan Copley Smith
Open Source Philosophy. from Open Source Ecology on Vimeo.
Christmast Gift to the World - 2012. Producer: Open Source Ecology. Director: Tristan Copley Smith
Merry Christmas from OSE. from Open Source Ecology on Vimeo.
Global Village Construction Set in 2 Minutes - first good video from our earlier days - Director: Isaiah Saxon
Global Village Construction Set in 2 Minutes from Open Source Ecology on Vimeo.
Music
Open Source Ecology Rap by Lonnie Ray Atkinson
OUTREACH MATERIALS
Microhouse workshop graphic: