How Can the OBI House Look?
The OBI building system can produce any size and shape of house. Please note that the examples below use a minimum set of structural modules (about 20) that are used to build all the house forms. This is our initial set of modules that have been built and tested already. However, that is only the beginning: the set will expand to a much larger collection (hundreds) over time - to accommodate additional geometries and other building techniques. This is part of the 'construction set' nature of our project, where we will also use crowd design and design challenges to generate additional designs.
We have received a lot of feedback that aesthetics are really important - and we recognize that. That's why we are committing to a showcase, beautiful build in November, 2016 that will make everyone say "I want one of those."
Each module will be provided with the documentation and engineering to allow the overall system to be code compliant - and to allow average people to design code-legal structures using our easy to use open source software.
Currently, we cover seed homes and greenhouses, and future designs will include multistory, cohousing units, workshops, barns, production facilities, and others. Essentially: a civilization starter kit.
The system allows you to build anything from the simplest studio:
And a basic microhouse -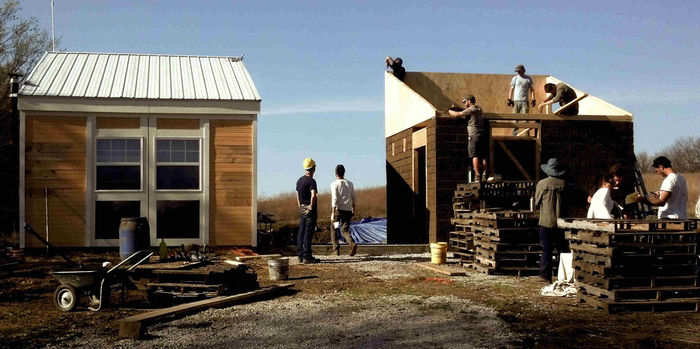 After subsequent modular additions - the structures above ended up looking like this. The clerestory windows below are the back of the 2 structures above, after a middle section was filled in: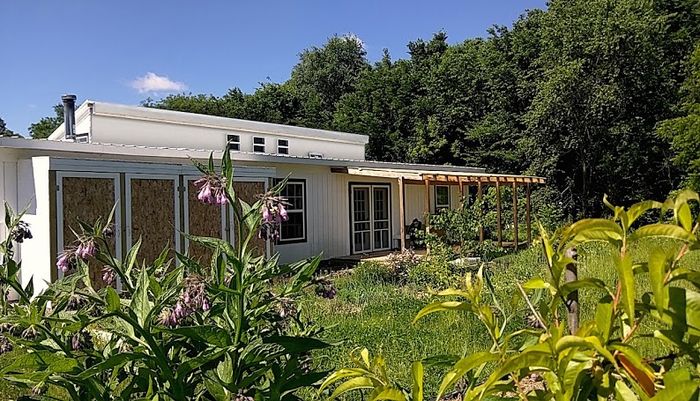 To a slighly larger microhouse -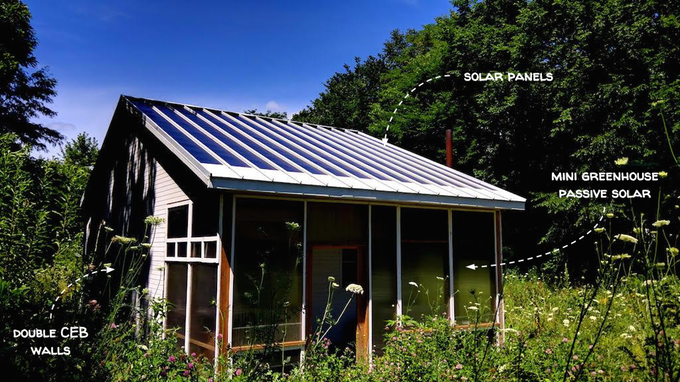 The microhouse module of 250 square feet fits all the eco features:
To a sample 750 square foot Seed Home: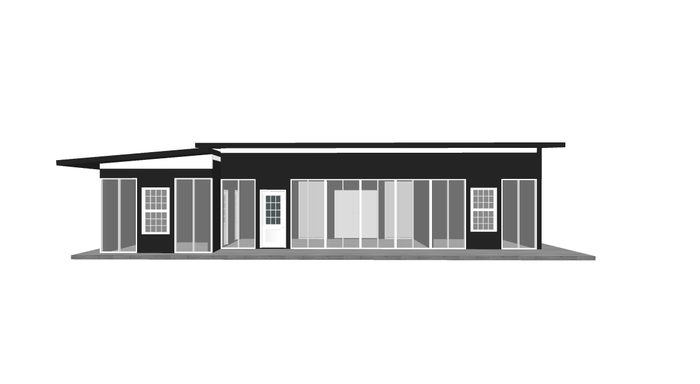 To a sample 2000 square foot home: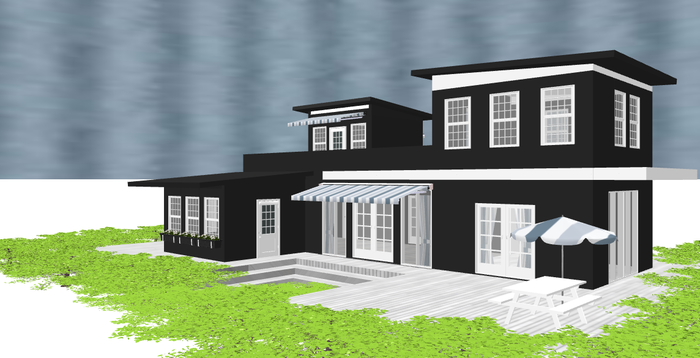 Though any shape can be made from our panelized system. We are leaning towards a modernist aesthetic, such as in this high end house designed by Whipple Russell Architects (not our own work).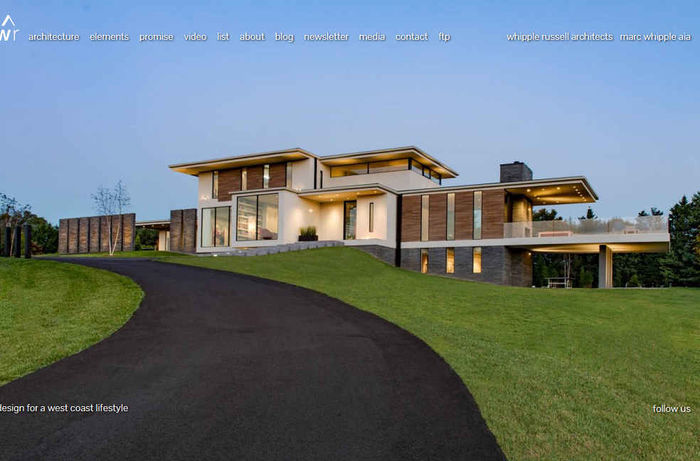 The modernist aesthetic lends itself well to the panelized system, though another aesthetic that we are considering is the rustic look.
This is our actual build from 2016: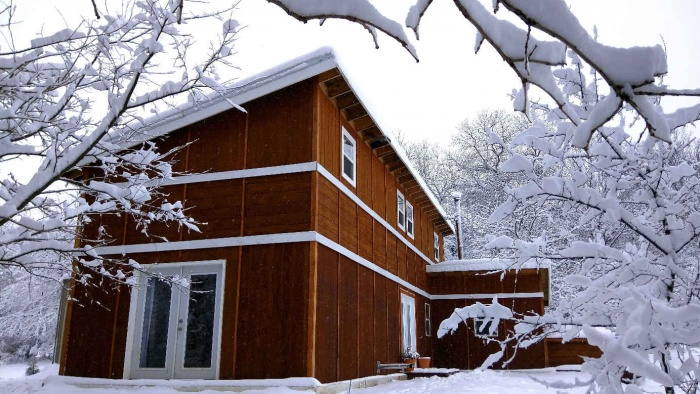 with a rustic interior: