Importing PV Panels from China
Jinko PV are 19 cents per watt. [1]
Panels are still going down in cost -
Installed: about 5x drop between 2010 and 2019: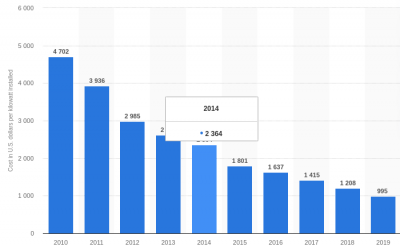 This graph shows 25 cents per watt, and bottomed out. Can it get cheaper? Maybe 50% with open source.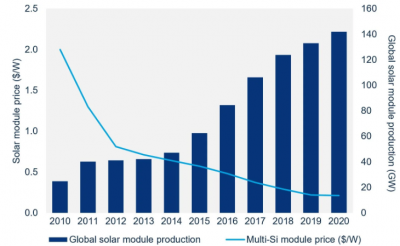 From 2013-2019, price has dropped yet another 3x!!!!!!!!!!!!! From about 80 cents to 24 cents/w.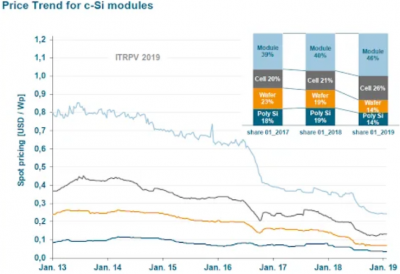 2021 - 17 cents/watt by Jinko in quantity [2]
Bloomberg projection for 2020 shows 25cents/watt. :
Links