Leifur Thor
Needs formatting assistance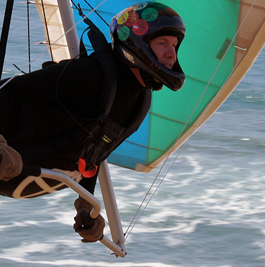 WHO are you?
Name: Leifur Thor
Country: US
Contact Information (email, skype, phone, site): leifthor@gmail.com, leif_thepilot, 415-933-5842 - http://leifthor.wordpress.com/
Leifur Thor – (LinkedIn and Facebook)
Nickname: Leif
Innovative, effective and versatile media and managerial professional who brings progressively increasing responsibilities and expertise to the media and operations of growing organizations. Proven track record for identifying important concepts/issues and presenting solutions in a clear, concise, articulate and persuasive manner. Skilled manager with the innate talent to conceptualize and blend managing abilities with hands-on problem-solving expertise. Proven performance in creating, implementing and directing major organizational and systems changes designed to improve service delivery. Natural ability to identify issues before larger problems occur and build mechanisms to alleviate potential pitfalls. Ability to effectively communicate sensitive issues to diverse populations.
HISTORY
(off Wikipedia)
Leifur Thor is an American Global Oriented Artist / Designer / Business Consultant. A student of the late Buckminster Fuller, Thor appears to flow quite easily between engineering, marketing, user experience, design, and economic theory, and is known for stepping in to companies and turning them around.
Also an independent designer/inventor Thor's recent work includes a wing in ground effect train, a portable skylight, a radical redesign of "home", and a new way of looking at education.
Speaking out on humanity's success, Thor continues to bring the message of humanity's success to audiences everywhere.
Mothership Groove Productions Thor's latest art project, is a video production company Thor is creating with Ryan Smith the American Photographer. Together they're doing series of video projects aimed at bringing the story and conversation of science, and human success to the YouTube audience.
Father Of Liam Gladstone Thor, divorced and now residing in San Francisco, Thor continues to business consult and design for humanity's well being.
Other Experience – Art and Web Design Teacher, Montessori School and QSI, Phuket, Thailand 2004
EDUCATION
BA Academy of Art, San Francisco, USA 1987
Certificate of Completion, Teaching English as a Foreign Language (TEFL) Temple International Language School, Phuket, Thailand 2004
WHY are you motivated to support/develop this work?
Do you endorse open source culture?

Yes

Why are you interested in developing or supporting this work?

General happiness comes from freedoms above all else. The more we as a people can make someone financially free, emotionally free, spiritually free, sexually free, and farming free the more happiness the person will likely experience. Not because they won't do anything and sit around like a bump on a log. No, when faced with having their basic needs met, there is a general tendancy among people, that we like to connect with one another, create, volunteer, share, and build because well, we're just built that way. So I feel it's not financial weath anyone should pursue, though that can and often does bring happiness, but freedom is what we should pursue, and it must be for everyone. We have certain freedoms now, great let's quadiple those, and then quadtriple them again. Like a never ending onion, I'd like to see how deep this experiment in human abundance can go. And I believe the core of getting these freedoms is through granting personal empowerment to the individual, ie everyone. And open source solutions are the key.

Bucky used to say we need more slavery, lot's more. Because electronic slaves don't care if they're run all day. And on every modern person, how many robots, or artifacts/mechanisms are there that aid and help us do whatever it is we want them to do every hour we're awake like our cell phones, car keys, and credit cards. They aid in empowering us making the world smaller therefore more travelable, understandable, and we hope more friendly.
How do you think that the GVCS can address pressing world issues?

I think it is specifically addressing the largest part of the problem, namely the way we problem solve. Or another way of saying it is, Nature uses Pull Technology which requires as little movement in any direction maximizing all available resources at the point of problem to resolve a solution. Un-complexifying and demystifying the building of complex robots/artifacts/mechanisms is also a bridge between the public and corporations granting similar power to a small group as a corporation might have, thereby empowering neighborhoods which are just as likely to build your items than an individual on their own.
WHAT are your skills?
List all of your skills in these areas: Communications (12yrs) - Computer Support (0)- CMS (0) - CRM(0) – Finances (4yrs) – Design (30yrs) - Natural Building (25yrs) – Electronics (0) – Automation (0) – Metallurgy (0) - Engineering(25yrs) - Fabrication (2yrs)- Prototyping (10yrs)– CNC (?) - CAD(1yrs) – CAM(?) - CAE (?) - Video Production (6yrs) - Information Architecture (15yrs) – Agriculture (.3yrs) - Energy(3yrs) - Architecture(10yrs) - Animation/Graphics/Art (20yrs)- PR/Marketing (15yrs) - Education (4yrs)- Construction(1yrs) - Industry(5yrs) – CNC(?) - Chemistry(0) - Product Design(20yrs) - Other
How have you already contributed to the project?

As of 7/30, I have conducted 4 successful interviews on behalf of Open Source Ecology (Yes Magazine/Yes Online, Wired, Vinny Eastwood Show).
HOW can you help?
How are you interested in contributing to the work of GVCS development?

I'm currently helping Nikolay Georgiev with Press, working to come up with a system wide solution for both communications and participation sign on with Chris Fornof including game layer possabilities, ON HOLD- developing one possible tracking system for the Solar Furnace, and possibly working with Isaiah Saxon on messaging.
Can you volunteer to work with us, and if so, how many hours per week?

10-20 hr week

Are you interested in working with us for pay? If so, what services can you offer, and what is your hourly or per-project rate?
Yes / open for discussion / What services I can offer- Consulting on Nature's Design Strategies, prototyping, messaging, public speaking, engineering assistance (on any of the GVCS), press/media, video production/recording, and apparently now music making (yeah I wonder how it relates too, but it can)
Are you interested in a Dedicated Project Visit?

If I can make it out there, I'd love to.

Are you interested in purchasing equipment from us to help bootstrap development?

No, but I'd like to help find ways others could.

Are you interested in bidding for consulting/design/prototyping work?

Sure

Are you a True Fan? If not, why not?

Yes

Would you like to see yourself working with us on a full-time basis?

Yes, very much so.

Are you interested in being part of the world's first, open source, resilient community?

YES The GVCS is the preparatory step for the OSE Village Experiment – a 2 year, immersion experiment (2013-2014) for testing whether a real, thriving, modern-day prototype community of 200 people can be built on 200 acres using local resources and open access to information? WHAT AN INTERESTING IDEA. I'D LIKE TO LEARN MORE. We are looking for approximately 200 people to fill a diverse array of roles, according to the Social Contract that is being developed. This may be the boldest social experiment on earth - a pioneering community whose goal is to extend the index of possibilities regarding harmonious existence of humans, ecology, and technology.
Yes!