Lulzbot Mini
Setup and Connection
Installed Cura from Ubuntu Software Center. Upon opening with USB that came from Lulzbot, the Rocktopus loaded automatically.
Cura did not connect to Ubuntu 12.04. It says: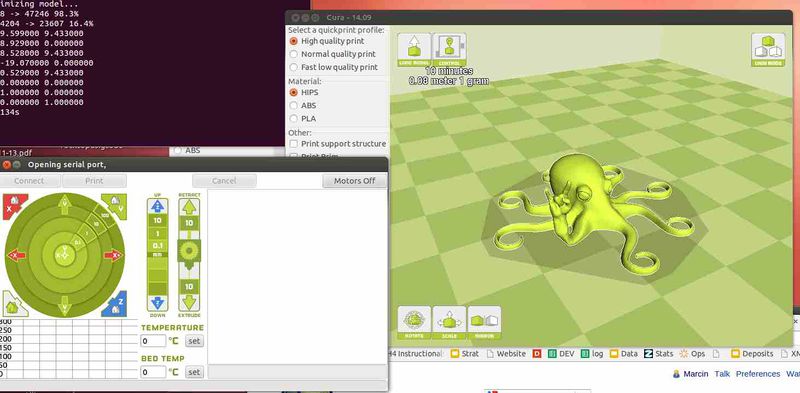 "Opening Serial Port..." but nothing happens. Appears to have been a faulty cable.
Reviews
Tom's Guide - [1] review.
Tom's Guide April 2015 - Lulzbot is the best intermediate printer out there. - [2]
April 2015 - 3D Print Mag has Lulzbot Taz 5 as one of top 3D printers - http://3dprint.com/55890/buy-3d-printer-cheap/
Mini is the only 3D printer with auto bed leveling?
Ultimaker appears to not have it off-shelf as of December 18, 2014
Makerbot Replicator 2 appears not to have it off-shelf as of 4/14 - [3]
FreeCAD Files