Matthew Clark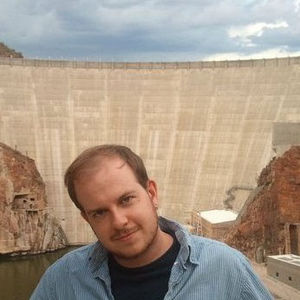 Team Culturing Information
last updated: 12. April, 2011
WHO are you?
Name/Nationality/Ethnicity - Matthew Clark, United States
Location - Tempe, Arizona, USA
matthew.clark@wku.edu
270-404-6414
1701 East 8th St
APT 252, Tempe
AZ 85281
Hobbies and Pastimes - I am a painter by profession (which includes my time for hobbies and pastimes). I love experimenting with materials and thinking of new ways to use existing technologies and mediums. My other pastime is researching ways to help the whole.
WHY are you motivated to support/develop this work?
Do you endorse open source culture?
I believe open source culture to be the next essential step in humanity's evolution and growth into the future. Open, free information will enable humanity to achieve leaps and bounds in terms of progress on civilization's most pressing humanitarian challenges.
Why are you interested in this work?
I believe that the team at open source ecology is onto a concept/way of life that makes the best of existing technology and resources, addressing pressing issues regarding "scarce" resources, presenting a viable option for continued human cultural growth.
Are you interested in teaching about the GVCS?
Yes. I am currently teaching an entry level course at the college level. I believe teaching to be a major aspect to my life's work, and I feel GVCS is going to be the standard in future daily living.
Are you interested in economic relocalization possibilities arising from the GVCS?'
One of GVCS strongest and most positive aspects could be considered it's ability to re-stabilize economies.
Do you want to use the GVCS technologies yourself? Do you want to build them yourself?
The ability of GVCS technologies to be built be the everyman is a very exciting component of the technology. I feel that there is a real DIY mentality inherent in humans... the option to build the machines yourself is pretty excellent.
Are you interested in starting up enterprise using the GVCS technologies?
If I had the initial capitol I would be interested in starting up an enterprise solely to begin the stages of creating a satellite global village. My goal is to be a member of a thriving global village community: putting in my part and then focusing in areas of culture and visual art.
Are you interested in having the GVCS technologies fabricated by your local custom fabricator?
N/A
Are you interested in applying the GVCS to third world development? To redevelopment of crisis areas? To development of derelict areas in the developed world?
I would enjoy helping those in the developing world... how can one enjoy the comforts and conveniences of daily life when your neighbor is barely surviving?
Are you interested in starting up Industry 2.0 flexible fabrication enterprises for your local community, by drawing from a global repository of freely down-loadable designs and fabricating using open source fabrication equipment?
Industry 2.0 can be a slap in the face to the current industry that seek to gain at the expense of others... I can get behind that.
Are you interested in the potential of the GVCS for developing local food systems?
When food production is in the hand of local, competent and accountable people everybody wins. I yearn for the day when local, clean food is the norm.
Are you interested in doing academic studies/papers, publishing books, or doing other analysis of our efforts?
I have a thesis show coming up in approximately one year. At the moment I was considering shifting my focus in some way to the GVCS. If your team was interested, we could collaborate to make my show some sort of growth opportunity for the GVCS.
Are you interested in financial investment opportunities arising from our work?
My only real financial concern is paying off current student loan debt. After that I would be willing to fully invest in the GVCS.
Are you interested in the distributive economic aspects of our work, and if so, how do you see this playing out?
Are you interested in building renewable energy production facilities based on open hardware (solar concentrator electric, wind, biomass power).
Freely available information and technology on renewable resource production will be key to weaning the majority of "civilized" humanity from limited, current energy resources.
Are you interested in building resilient communities based on access to the GVCS?
Absolutely. I would love to be directly involved in helping begin the first community with future potentiality of beginning a satellite community in Kentucky, the land where I was raised.
Are you interested in creating a bug-out hut using GVCS technologies?
I hope to be able to be a part of a larger community that would not need a big-out hut. The entire community would be such a hut.
How do you think that the GVCS can help alleviate the instabilities of global monetary systems?
I feel that some of the current flaws in the system grow from the inability of communities to be self-reliant. Open trade is good, but not at the risk of people losing the ability to be self-sufficient.
How do you think that the GVCS can address issues related to resource conflicts?
If communities can meet material needs locally then problems that create resource conflicts should begin to dissipate. I think a key component to eliminating such conflicts will be outreach programs that encourage neighboring communities to adopt beneficial practices.
How do you think that the GVCS can address issues of overpopulation?
I believe this issue is tricky... but with a post-scarcity resources more people will be educated and aware of the realities of the world, hopefully eliminating overpopulation issues.
How do you think that the GVCS can address issues of resource depletion and environmental degradation?
The GVCS already addresses the major issues through ensuring that green practices are inherent in the system. When environmental issues are addressed from the outset then most issues can be resolved harmoniously.
WHAT
What have you already contributed to the OSE project? (technical contributions, blogging about us, financial support, organizing events, translations, interviews, video editing, publications, publicity work, behind-the-scenes work, CAD work, wiki contributions, computer support, etc)
I am currently a True Fan and have contributed minor changes/edits on the wiki. I have also begun telling many of my colleagues in the Arizona State University College of Art about the project. I am currently in an Art History course that is addressing issues within globalization, and I have been directing discussion towards OSE practices.
Communications
I am a "fine artist." My primary medium is life (direct communication with peers, family, etc), but I specialize in abstract visualization. I teach a course on color theory (and have taught 2dimensional design) and draw upon the more controlling/subconscious aspects of design and color.
Organizational
I have participated in 501c3 organizations in the past through my volunteering efforts in Americorps VISTA. I have some experience within the structure of such organizations.
Computer Support
I am familiar with open sources software. One of my closest friends is a software developer who started me on the open source movement. I have previous experience with Photoshop (high level of experience), Illustrator (mid-level expoerience), and Flash (mid-level) when it comes to web design.
Design
I am a fine artist specializing in experimental forms of painting. I have a design background in the visual arts through extensive coursework in painting, drawing, and sculpture (3d design).
Building
I have previous experience with oxy/acetalene welding, mold-making, metal casting, woodworking, and various forms of fabrication through fine art, which requires a finesse of such skills, though not always necessarily following industrial guidelines and methodology.
Metallurgy
I have experience in mold making and casting processes using bronze and aluminum for fine art.
HOW can you help?
How are you interested in contributing to the work of GVCS development?
I consider myself a generalist. I have a strong materials background, fabricating objects using many differing processes (from woodworking, welding, cutting, sculpting, moldmaking, sewing, drafting...). I also have a keen eye for details and creative thinking. I have a strong background within an office setting as well as the ability to run a classroom and pass along knowledge. I love to teach as well as make. I also have skills with photoshop,illustrator, and flash, as well as material techniques involved within the field of painting and drawing.
Can you volunteer to work with us, and if so, how many hours per week?
After spring of next year (once I finish my MFA - the terminal degree in fine art) I will be available full time. Until then I believe that I could pick up minor responsibilities.
Are you interested in working with us for pay? If so, what services can you offer, and what is your hourly or per-project rate?
After graduation my only real monetary concern is paying for monthly student loan payments. I would also want to be able to continue purchasing (visual art) supplies as well as funding for visits with family. My major concern is not taking to much from the GVCS but still managing to meet my obligations.
Are you interested in purchasing equipment from us to help bootstrap development?
Are you interested in bidding for consulting/design/prototyping work?
YES!
Would you like to see yourself working with us on a full-time basis?
ABSOLUTELY!
Are you interested in using the technologies that we are developing directly?
I am very interested in the 3d printer technology as well as the automated cutter. I have a colleague who primarily designs objects using 3d modeling technology who could possibly be of service to the GVCS.
Are you interested in being part of the world's first, open source, resilient community? The GVCS is the preparatory step for the OSE Village Experiment - a 2 year, immersion experiment (2013-2014) for testing whether a real, thriving, modern-day prototype community of 200 people can be built on 200 acres using local resources and open access to information? We are looking for approximately 200 people to fill a diverse array of roles, according to the Social Contract that is being developed. This may be the boldest social experiment on earth - a pioneering community whose goal is to extend the index of possibilities regarding harmonious existence of humans, ecology, and technology - as a beacon of light to benefit of all people on Earth.
I am absolutely interested in the experiment. I would argue that it would truly only be the beginning of a global movement. I consider myself a born teacher and feel that by being able to be a part of the initial experiment, I would be able to contribute further by committing to teach new generations and groups of adopters the skills needed to continue the growth of the GVCS.