Metal Extrusion
From [1]
Process by which metal in plastic state (not molten) is pushed by a ram through a die to obtain desired shape. This is doable well with an induction furnace.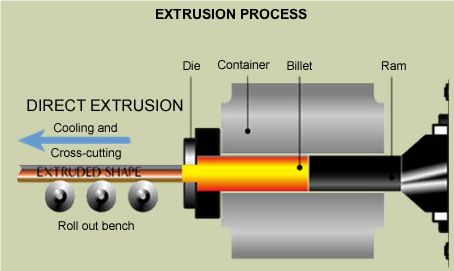 Questions
How much force is needed to push the billet through the die?
Could force be done with a hydraulic cylinder?
Does the die need to be heat treated or be made of high temp metal?
Can this be used to create hollow shapes like pipes?
Is the billet heated separately before being placed in the extruder?