Mister Scr3wdriv3r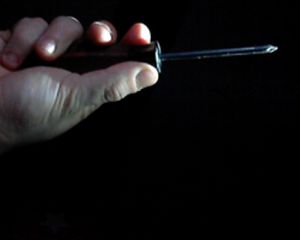 Team Culturing Information
last Updated: DD. Month, Year.
WHO are you?
Name -
Location (city, country) -
Contact Information (email, skype, phone) -
Introduction Video -
Resume/CV -
WHY are you motivated to support/develop this work?
Do you support open source culture?
Why are you interested in collaborating with us?
How do you think that the GVCS and Open Source Hardware can address pressing world issues?
What do you like in OSE Europe?
What should happen so that you become more involved with OSE Europe?
What is missing in OSE Europe?
What are your suggestions for improvement in OSE Europe?
WHAT are your skills?
List all of your skills in these areas, at what level (beginner, intermediate, advanced) and where did you practice them:

Communications -
Organizational -
Fundraising -
Finances -
Law -
Public Relations/Marketing -
Web Development -
Video/Graphics/Art -
Natural Building -
Construction -
Architecture -
Agriculture and Food Production -
Woodworking -
Electronics -
Automation -
Metallurgy -
Engineering -
CAD Design -
Fabrication -
Energy -
CNC -
Chemistry -
Product Design -
Others -
How have you already contributed to OSE, OSE Europe and Open Source Hardware?
HOW can you help?
How do you want to contribute?
Can you volunteer to work with us, and if so, how many hours per week? Or do you have a free timeframe (week, month)?
Are you interested in working with us for pay? If so, what services can you offer, and what is your hourly or per-project rate?
Are you interested in being part of one of the OSE communities in Europe? If so in which country?
Are you interested in a Dedicated Project Visit in OSE Communities in Europe? If so in which country?
Are you interested in building GVCS or other Open Source Hardware equipment in Europe? If so which ones?
Would you like to see yourself working with us on a full-time basis?
Your Friends and Community
What friends, people, communities and organizations do you know who are already doing valuable work for a better future? For example: open source hardware/software, sustainable agriculture, natural building, renewable energy, abundance based economies, local production or others?
What are the technological (machines, tools, structures, ...) and biological (people, animals, plants, ...) needs of your community so that it becomes self-sufficient locally and globally connected?
Are your friends and community doing valuable work for a better future? How can they become more involved in this process and share more with everyone?