Mobile Microhouse
Tumbleweed Tiny Houses
Introduction
Click to visit the Tumbleweed website.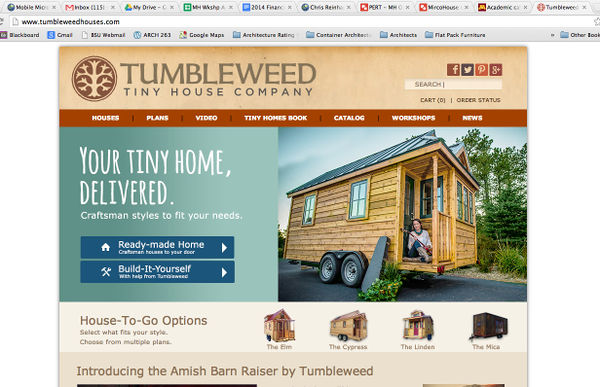 Tumbleweed is undoubtedly the best-known name in Tiny Houses. With over 100,000 Facebook likes, Jay Schafer and company have a huge following that is indicative of the interest in tiny houses, as well as a renewed interest in DIY. They offer pre-made units, as well as selling plans. It also appears that they now finance their own units ($433/mo.) and that they offer a combination of pre-built frame with DIY finishing, called the Amish Barn Raiser.
Their digital catalog is available for free if you like their Facebook page.
Tumbleweed "Amish Barn Raiser" Package
Click to visit Tumbleweed Amish Barn Raiser page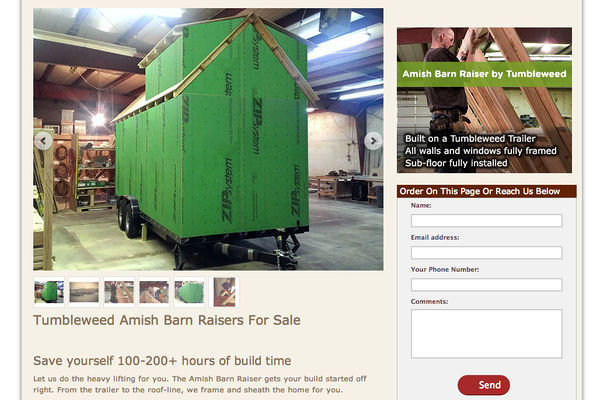 Main > Housing and construction
---
TonoSauna
Designed by Molly Reichert, who teaches architecture and the University of Minnesota and is collaborating with OSE. http://mollyreichert.sqsp.com/tonosauna/4fzs19t4062h60acyw9vb5ygopfh0u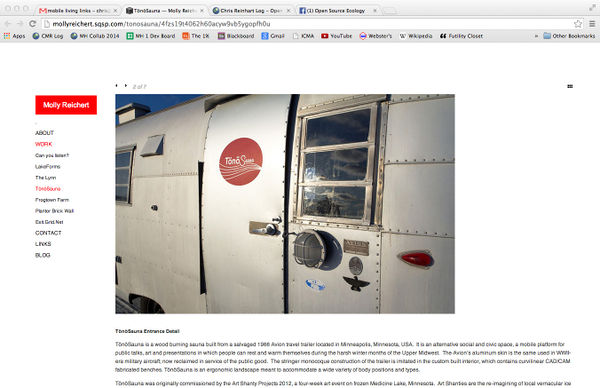 Hank Bought a Bus
http://www.hankboughtabus.com/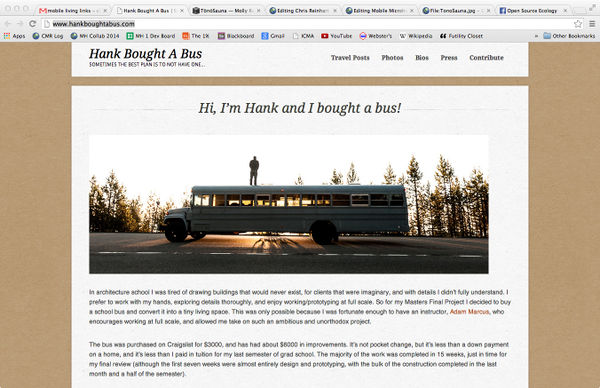 Sebastopol, California, USA
Cargo Bike House
Links
http://www.tumbleweedhouses.com/
Plans
DIY gypsy trailer - click on the little wagon at the bottom of the page to see progression and building
http://www.tumbleweedhouses.com/
Cool mobile micro-cabin: