Nickel-Iron Battery/Manufacturing Instructions
The Edison Alkaline Storage Battery - a publication by Edison going through the manufacturing process - File:Edisonbatmanufacturing.pdf
Includes a walkthrough the manufacturing plant. This provides a number of details regarding manufacture, and may help in replication.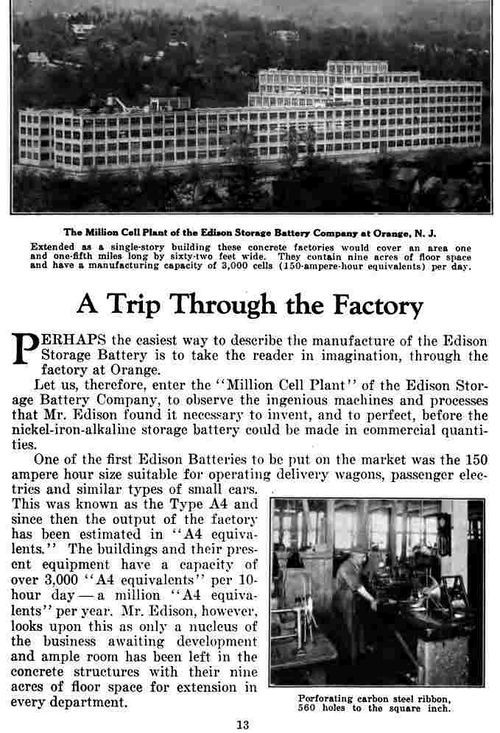 Tsu Post
We are proposing nickel-iron batteries for the Global Village Construction Set - as the only lifetime design battery that has seen commercial success. Here is a walk through Edison's battery factory if you want to see how the Nickel Iron battery is produced. http://opensourceecology.org/wiki/Nickel-Iron_Battery/Manufacturing_Instructions. See more about Edison's batteries - http://edison.rutgers.edu/battery.htm We are building on this work to democratize the nickel iron battery technology.
China - Making Plates
Jar Experiment
Jar experiment that shows all the necessary principles, and light up a light bulb - from Nuts and Volts - [2]. I believe all the principles necessary are here for creating larger cells and following in Edison's considerable footsteps in other designs.