One Month Project-Based Visits/Madden
1. Name, age, gender, location, contact info (phone, email, Skype). Please include a photo of yourself.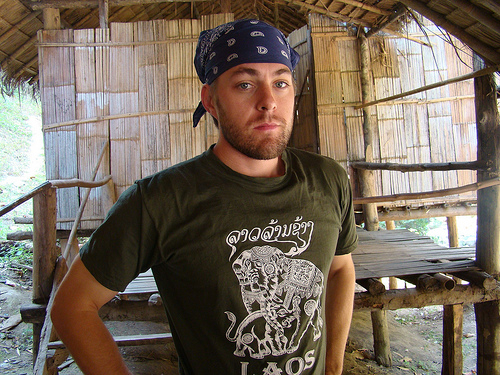 Jacob Madden, 29, male, Siesta Key, FL, 8053805253, jacob.madden@gmail.com, jacobsmadden
2. Please list schools you have attended, degrees and/or major areas of study or training, and independent studies that you have done.
University of Southern California MS in Computer Science with specialization in Intelligent Robotics GPA: 3.96
Georgia Institute of Technology BS Computer Engineering GPA: 3.85
3. Please attach a resume or provide a list of work experience, both paid and volunteer.
TODO: insert
4. Please provide 3 References with email and phone number - 2 work references, 1 personal reference
TODO: insert Work Ref #1: Work Ref #2: Personal Ref #3:
5. How did you hear about the program? Why are you applying for a Dedicated Project Visit? Why are you interested in our work?
I first heard of the program from the TED talk, but have been interested in starting / joining a similar project for quite some time. I believe self-sufficient, sustainable communities are the way of the future and want to develop my skills to live off the land in a positive way. Your work is aligned with this vision. My addition to the project could be beneficial for all.
6. Describe practical skills you may have - from agriculture, workshop, industry, organizing, hands-on, CAD, manufacturing, computer skills, etc.
TODO: insert
7. Have you designed and built anything that you use?
TODO: insert
8. Which of your skills are particularly relevant towards creating the GVCS? Please view the San Francisco Presentation of 2010 and recent update for the latest on our approach and on-the-ground work.
TODO: insert
9. Do you have any organizational skills and experience?
TODO: insert
10. Can you cook or grow food? Can you cover your food expenses?
I am a mediocre cook, but interested in getting better / helping as much as I am able. I can cover my food expenses.
11. Do you have resources to support yourself while volunteering with us?
I have a small nest egg at the moment that I am trying to build towards the purchase of my own land. However, I am willing to use portions of it for support at the farm.
12. Do you have any medical conditions or physical disabilities which may affect your ability to do physical work? Do you have any emotional, psychological, or mental issues which may affect your ability to act effectively and with good judgment?
I am in excellent physical condition and have a naturally optimistic attitude.
13. Are you easy to get along with and can you get along with other people?
I am very easy going and get along well with almost anyone. I have worked in a lot of groups in various roles and in multiple cultures.
14. Do you have strong ideological views (political, religious, feminist, etc.)?
I have strong core moral beliefs but do not attempt to push them on others. I'm not much of a believer in organized religion, but that is a personal choice and I do not look down on others who choose that lifestyle.
15. Are you a team player - or someone who understands that the work we do at Factor e Farm is for a much greater purpose than for our own self-gratification, indulgence, or agenda? This implies a level of maturity in the participant which allows one to remain not only aligned with the long-term vision, but also to remain motivated in this work. Historically, this has been one of the key challenges for participants.
The whole drawing factor of the farm for me is that it is for a higher purpose. I'm a hard worker and when I feel that a venture is worthwhile, I dedicate myself completely. Whether it is on this farm or another, I am going to be pushing for this vision of the future. I believe it is humanities way forward.
16. Do you smoke? Do you have any dietary restrictions? Will you eat meat raised at our farm?
I do not smoke. I have no dietary restrictions. I will eat meat raised at the farm.
17. Do you have transportation? Will you be arriving by car and leaving the car on-site?
I have a car. If possible I would leave the car on-site, but can make alternate arrangements if necessary.
18. Documentation is key to moving our work forward. This includes video documentation. Can you produce a 1-3 minute video introduction to yourself and what you would like to accomplish in your Dedicated Project Visit? See sample video from WilliamCleaver from a former application. The video can be as simple as a clip uploaded to the web, or uploaded to a video viewer such as YouTube, Blip.tv, Vimeo, or others. If you are accepted, can you produce video updates on your work at least at 2 week intervals, starting with a video upon your arrival?
TODO: insert
I can gladly produce video updates on my progress at the farm. I strongly believe in tracking progress and looking where you have come from to help adjust and optimize the future work and learn from mistakes.
19. Can you work well as a pioneer under rough conditions, by taking the responsibility to create your own environment?
I've lived under simple conditions spending three months in Nepal and am quite flexible in my living situation. I'd relish the chance to create my own environment and look forward to doing the same on my own farm some day.
20. When would you be available for a Dedicated Project Visit?
TODO: insert
21. If you are accepted and things don't work out, do you have other options to pursue after the month?
I have other options that I am considering carefully. The alignment of the farm with my life goals makes it an enticing option. I have a solid work background and always have the opportunity to pursue other options if things did not work out.
22. List your goals and deliverables for your Dedicated Project Visit, breaking it up by each of the four weeks. Please write a one-page proposal brief summarizing what you would like to do, how you would accomplish it, and what resources you would need to do so.
TODO: insert
23. Are you willing to publish all the results of your work openly, and to make any of your contributions open source, consistent with our goal of creating Distributive Enterprise?
Yes, the open source nature of this work is one of the drawing factors of this group.
24. How does your proposed work contribute to the creation of the GVCS? How does your proposal contribute towards creating a world of post-scarcity economics?
TODO: insert
25. What are the metrics by which you could assess the success of your work? (prototypes built, documentation produced, resources or funding raised, infrastructure built, food provided, contribution to the community provided, True Fans recruited, presentations given, speaking tours organized, etc.) Note that we are looking for tangible and explicit proposals and results as opposed to 'I will help with whatever is needed' or other generalizations - unless we agree otherwise.
TODO: insert
26. What do you expect to get out of your Dedicated Project Visit?
TODO: insert
27. Can you visit us prior to your Dedicated Project Visit?
TODO: insert
28. Please share three interesting things about yourself.
1) I spent a year traveling internationally to explore how other cultures live and approach education and community with a desire to study alternate paths to a fulfilling life. 2) I have a passion for artificial intelligence and the development of socially aware entities 3) I have a vision of developing passive income streams to fund my farming efforts
29. Please share three things you think people should know about living with you.
1) I appreciate honesty and openness 2) I don't like game playing or passive aggressive behavior 3) I'm fairly neat myself, but not obsessive and am fine with others being a bit more messy as long as it doesn't get out of control / unsanitary
30. Are you considering other communities and options?
I am considering other options. I might work at an enriching job that pays well to save money for my own land. I might continue to work towards working independently to develop income streams.
31. Any other concerns or considerations?