Open Source Hydronic System
Basics
OSE's Open Source, Modular Hydronic System in use by OBI
Currently is focused only on heating (Double check this)
Uses the Hydronic Stove as a heat source

Is solar thermal water panels also included yet (need to look/ask around)
Potential Future Areas Of Work
On Cooling Addition
Complex, but may be doable
Combining the system with a hot water storage tank
All heat (from the Hydronic Stove, a solar thermal panel, waste heat, etc) is "fed in" to a tank of the working fluid
This can then be used directly, or be used to heat air, water, or another fluid
Also may allow for some Thermal Energy Storage
Heat exchangers, and most likely custom tanks would make this quite complex

It may help with modularity, compact-ness, and efficiency
Open Source Hydronic Design
3D With Explosions and Part Links
Note: wiki does not support http, but you can still see this at http://3dcontent.be/hydronics/hydronics.html. Wait a little for it to load.
Hydronics Install Prior to Stove Connection
Simple hydronic circuit for both 1/2" in-floor lines (1000 feet in a single zone) + a wall radiator outlet (3/4" tube) using oxygen barrier PEX. Parts cost of $500 approximately for the hydraulics control panel - $100 pump, $100 divider valve, fittings, gauges.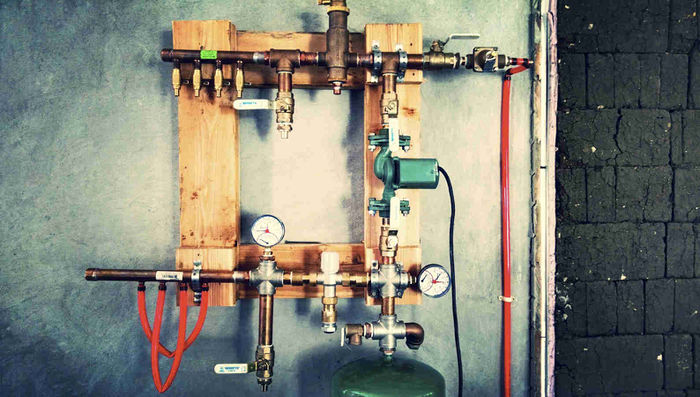 Prior to In-Floor Tubing Connection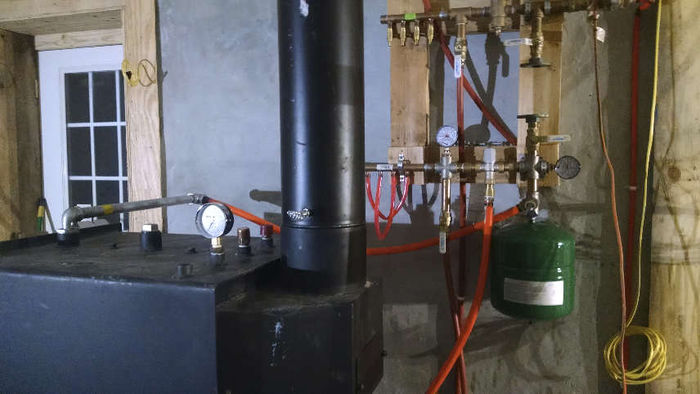 In-Ground Heat Tubing Install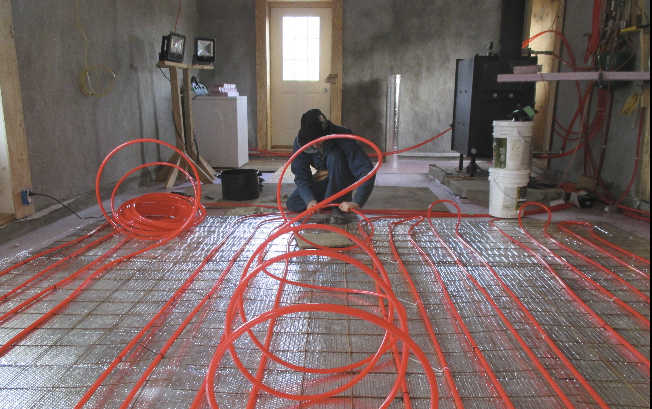 Prepare to Put in Wood Floor
Floor will be stained 1"x4" lumber on 2"x4" rails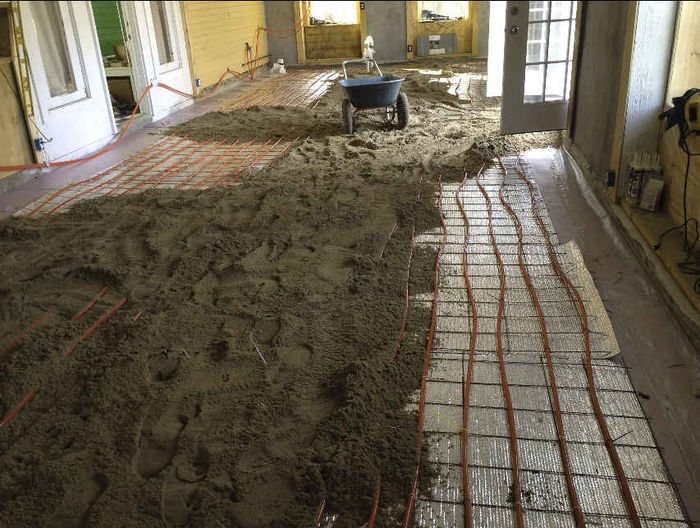 Product!
Warm feet.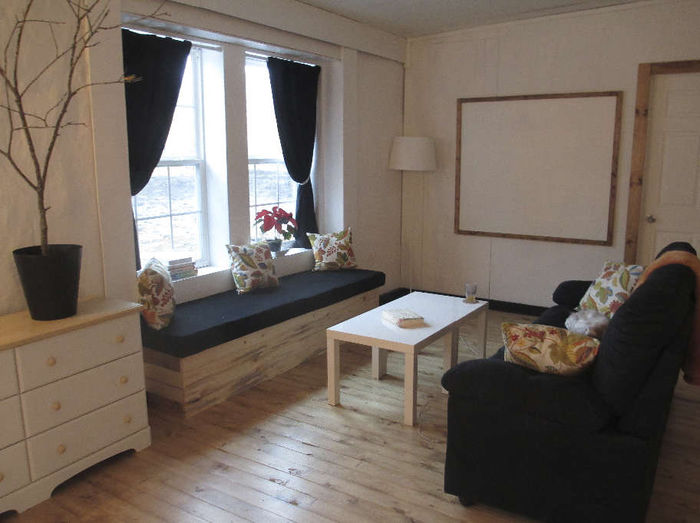 Discuss This!
Industry Standards
$4600 - 20 year warranty - Glenwood 7020 - [1]
$3600 - 5 year warranty - says Gasifier type - water heat exchange medium - Slovak import - [2]
$3500 - Biasi - [3] - Remaining exhaust heat is given-up in a wide finned, self-cleaning passageway before exiting the boiler.
Internal Links
External Links