Pelletizer Log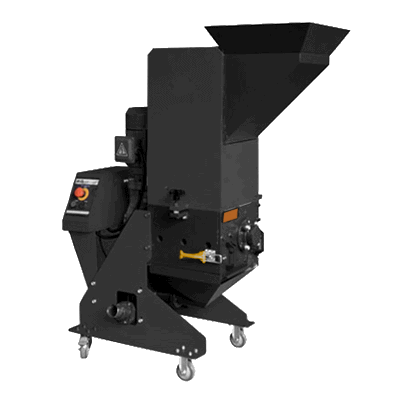 March 21, 2014
March 19, 2014
Over spring break, a team member will work on assembling pieces together on Solidworks
We have the rotor mount but it's not assembled yet
Need to find/create the rotor
After the rotor mount is assembled, we need to figure out how to connect it to the pelletizer
Last step is assembling everything else
Hoping that we'll have it assembled by the end of April at the latest
Due to midterms, not a lot got done (sadly)
After Assembly:

Biggest questions we have so far:
Is there a heat source for the die?
The machine gets really hot. Where is this heat coming from?
Is the friction going to slow things down?
Should we worry about the thermal coefficient of expansion?

Especially with our material selection
February 26, 2014
Spoke about design
Currently, have working Solidworks files of the following:
roller, the hopper, die, and base
Connecting the pelletizer on the rotor
After designing, we'll working on virtual assembly
Will talk this week with Professor Leipold for advice on design and materials
February 19, 2014
Time Table for the next few weeks
All Basic CAD parts excluding rotor and mount
Start designing rotor and mount
Start assemblies and tweak designs
Assembly Completion
We currently have a drawing for the die, the hopper and the roller
Will be a little difficult, weird geometry
Rotor is done in Sketch Up, needs to be formed in CAD
By the end of next week, we should have basic CAD parts
In 2 weeks, basic assembly?
February 12, 2014
Rotating Mechanism: is it the die? The bell? Everything? What is moving?
~Critical Dimensions for die etc.
-The only thing being driven is the die
Dimensions
-All he has is what is on the pictures right now
-All the development ones are pretty much shown
Clarity
-Design a mount for the rotor
-Rotating the die
-Hopper for pelletizer
-Attach the rotor to some sort of stand
*Same type of set up seen in the trench digger
We found a faculty advisor!
Joe will meet with her on Thursdays for updates
As we get more serious, she'll be meeting with us for more guidance
Opensourceecology.org Wiki
Track ALL progress
What's Next?
-We can start developing Solidworks drawings
*We have the drawings but we'll have to remake the files on Solidworks
-We'll hopefully be able to move ahead with a rough sketch of what we're looking to do
-Joseph will meet with Leipold tomorrow and talk about our progress
-Rotor- CNC cut plates with notches so everything fit together nicely
-See wiki for details
-Update page tonight, get a quick sketch up, material selection
*Meeting without Marcin
First Steps:
Goal: Dimension entire contraption based off of roller [1]
Find a roller that is compatible
Total, roller is just under 10"

-The team will meet in the lab at 3:15 PM tomorrow, Thursday, and start to design CAD models