Penn State Lecture
Intro
The first lecture of the OSE College tour is happening on January 24, at Penn State University.
https://stuckeman.psu.edu/events/architecture/marcin-jakubowski-lecture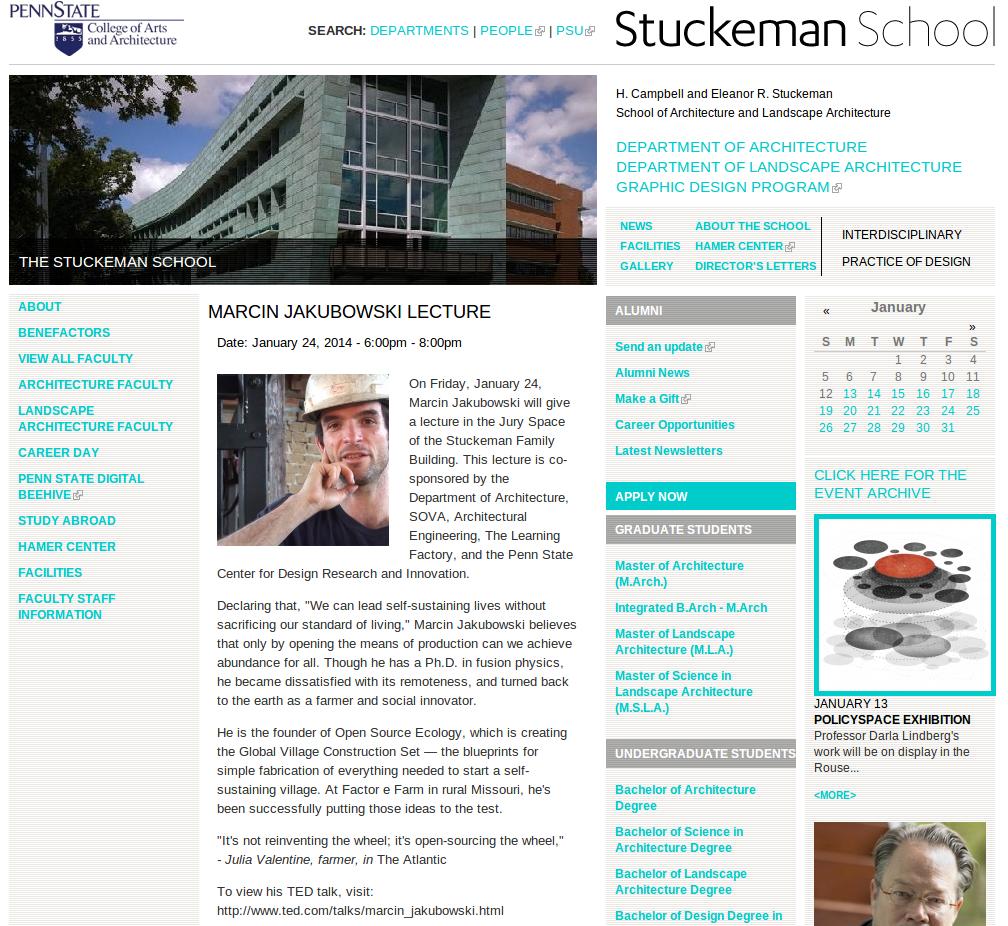 Flyer
Download flyer to print: File:Pennstateflyer.pdf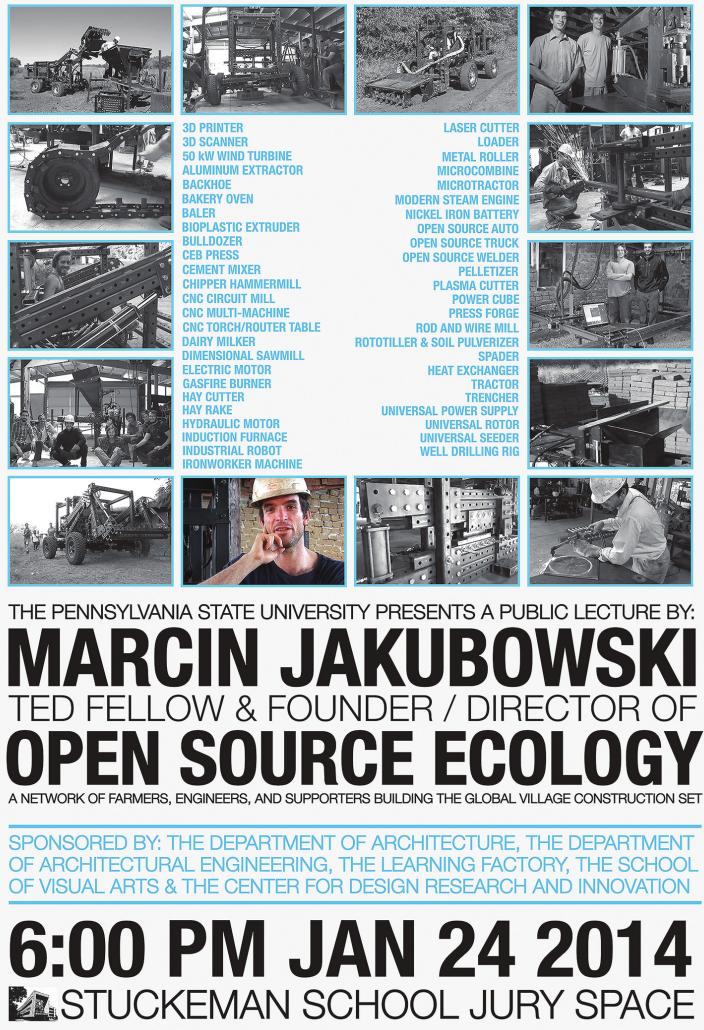 Organizer
Thanks to the organizer, Marcus Shaffer.
http://creativecampus.psu.edu/bios/marcus-shaffer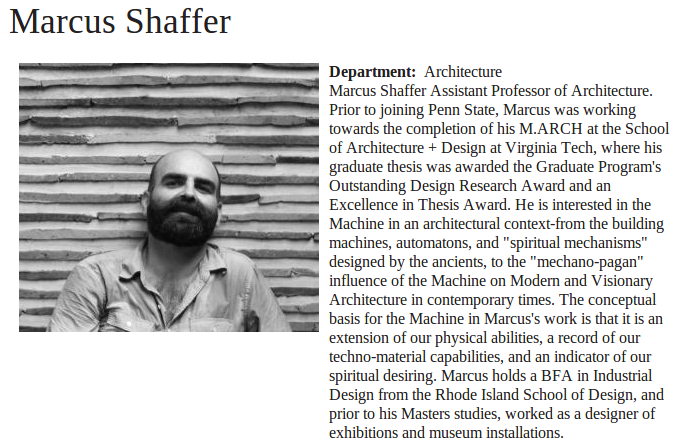 Presentation
Script
Graphical Index
(incomplete)
Links
Attendees
This form is also on the wiki page Penn State Lecture Sign-in
Please fill out this form if you would like to receive a follow-up email or if you are interested in Summer Internships, Extreme Production Workshops, Class Projects, Class Credit, buying machines, etc.