PhpList Log
Wed Jun 29, 2022
Restored about 1500 people to phpList after trashing. Backup saved on 24 June has all of them.
Added Seed Home Interest Form
Added Documentation meeting list
After restoring 24 June version, we would have about 800 more names. Need to download from server.
Fri Nov 19, 2021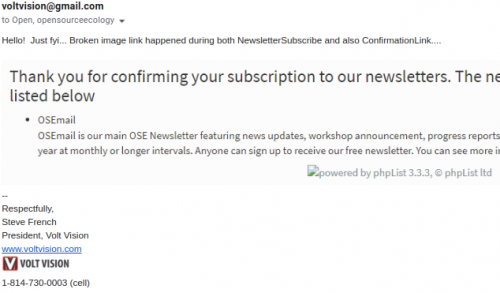 Fri Apr 16, 2021
Error when trying to sign people up. Solution: filling in the How did you find out about us box prevents this error from happening.
After doing the above, I checked just now if I see the email in the email list export. The latter email is not appearing, nor does it appear via email search.
Links