Robert Cote
Team Culturing Information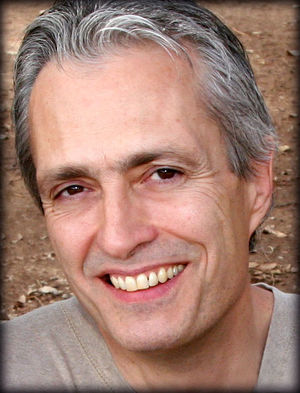 WHO are you?
Robert Cote
Chandler, AZ, USA
Email: robertcote@cox.net, Mobile: 480-244-7137
Resume/CV -- see below
WHY are you motivated to support/develop this work?
Do you endorse open source culture?
Yes, whole-heartedly. My feeling is that the model of industry according to profit-based corporations has gotten out of hand. The typical modern industrial focus is on short-term profits – and the future, of our planet and our children and theirs – be damned.
Open source culture provides for putting the power back into the hands of the people. There is nothing wrong with realizing an honest profit in business, but things get out of hand when one is forced to buy certain specialized (and overpriced) products or services. And perhaps this would normalize if the currency of exchange were goods for goods, as in bartering. There is too much focus and energy put on getting rich with money, and too little on the richness of an honest, hard-working lifestyle.
Why are you interested in collaborating with us?
I want to collaborate because I feel this is an idea whose time has come. I work for a military contractor, and I go to work every day for someone else's profit, and put my energy into a cause that I don't believe in – just to get paid and receive benefits. I am at a point in my life where I feel the quality of what I do matters to me and to the world. I want to become part of the solution, and cease to be – as I feel I am – part of the problem.
How do you think that the GVCS can address pressing world issues?
I believe that the US is necessarily in the path of a major cultural change when our economy falters with the weakening of US currency. The present-day "fix" of injecting more fiat currency can only go so far before the US dollar is worthless, and the long-standing position (or illusion) of power falters. Our goods and services will become too expensive for the average person, and the gulf between the 'haves' and 'have-nots' will widen further.
The situation worsens when peak oil is considered. Our modern culture is based, more than most realize, on cheap fuel – fuel that is dwindling, and therefore will not remain cheap. The staggering scale of all this is what brings a plethora of goods to market, allows suburbs to exist for commuters, and many petroleum-based products like plastics, tires, and many others. But it also means choked freeways, planned obsolescence of vehicles, and pollution that threatens life on our planet.
What should happen so that you become more involved with the project?
I am interested in finding out how I could replace my corporate job with doing an OSE-type activity, yet still provide for my family. I am not about high wages, but I do wish to be able to afford adequate medical coverage. I am wondering if there is a kind of transition program, whereby one who is "stuck" in a corporate job situation can break out gradually into the OSE culture.
Could it be possible for one, as me, to produce parts needed for one or more of the OSE Fifty Machines in my spare time? I have work space and could tool up to do so.
What is missing in the project?
The only thing that I have not seen in the wiki is any reference to the music or arts as necessities of life. I know these are not skills considered necessary for survival as are food and warmth, yet you speak of the need for psychiatrists or counselors. This tells me you value those who can touch the non-physical parts of humanity, and I would argue that music and art does precisely that. I, for one, can state without hesitation that making (and listening) to music has done a great deal to maintain my sanity over the years.
Beyond that, I am confident that, given the OSE community mindset, any shortcoming would quickly be identified and addressed. There is no greater way to find what may be missing than to launch a project, during which any unfilled holes will soon become apparent.
What are your suggestions for improvement of the project?
One idea for an improvement is this: Since it seems optimal to be able to attend the Factor E Farm in order to learn the skills and be steeped in the culture of the OSE, it would be good if there were a chance to do one- or two-week visits to aggregate the one-month training. This would allow persons as me who, due to present work constraints, are unable to take off four contiguous weeks, and aid in the transition from the corporate work paradigm to a community-based work situation.
WHAT are your skills?
List all of your skills in these areas: Communications - Organizational - Computer Support - Finances - Design - Natural Building - Electronics - Automation - Metallurgy - Engineering - Fabrication - Agriculture - Energy - Architecture - Video/Graphics/Art - PR/Marketing - Education - Construction - Industry - CNC - Chemistry - Product Design - Other
As is indicated in my resume (below), I hold a BSEE degree, and am a 20-plus-year software designer/developer/tester of embedded processing systems. (I was trained in circuit design, but my first job was as embedded SW, and I have been there since.) I have used numerous real-time operating systems (RTOS), as vxWorks, Green Hills, and pSOS+. I have developed code from low-level drivers to application-level code, using C, C++, and some assembly code. I have also written a few Visual C++ GUIs. I also enjoy scripting languages as Perl, Python and Bash shell scripting.
In 2010, I earned a certification for Permaculture Design, and have applied many of the concepts and techniques in my back yard. I am dealing with the many challenges of trying to grow food plants in the desert.
Also in 2010, I attended a 7-day intensive, build-from-scratch wind turbine seminar. This was held off-grid in the mountains just west of Fort Collins, CO. A team of 7 built a 6-foot, 3-phase, axial-flux alternator. The emphasis in the class was to use easy-to-obtain materials and common construction methods, like welding and common fasteners. I purchased this unit, and it is currently in storage.
I am a life-long musician, and have played an array of instruments over the years. Most notably, I have played (and still play) the keyboards and 5-string electric bass guitar.
How have you already contributed to the project?
Besides signing up as a True Fan, nothing yet.
HOW can you help?
How are you interested in contributing to the work of GVCS development?
I would like to transition to an OSE community by gradually weaning myself from my current corporate culture work. I envision producing some needed part or parts by setting up a small "factory" in my home work space. My goal is to replace my current means of income.
Alternately, I am good with documentation, and would be willing to edit or create word processing documents, adding drawings in same, if required.
Can you volunteer to work with us, and if so, how many hours per week?
I could volunteer about 5 hours a week.
Are you interested in working with us for pay? If so, what services can you offer, and what is your hourly or per-project rate?
Yes, I am interested in working for pay, in an effort to gauge what would be needed to replace my current means of income.
The services I can offer are producing parts. I am skilled at optimizing a task, and creating jigs, etc., for repetitive (mass) production.
It is difficult to give an hourly rate, because I feel that my effectiveness will vary from task to task, depending upon the nature of the work. I would like to discuss this matter.
Yes, the interest is there. However, with work and familial constraints, I am presently unable to be absent for a solid month.
Are you interested in purchasing equipment from us to help bootstrap development?
Yes. I would want to discuss this. I am planning a move soon, and would want to wait until settled at the new location.
Are you interested in bidding for consulting/design/prototyping work?
Yes, prototyping. Of course there are a lot of variables here, so I would want to discuss this.
Yes. I just signed up to contribute monthly.
Would you like to see yourself working with us on a full-time basis?
Yes. I would work, if not physically on the Factor E Farm, then local to my own community. The OSE village concept is adaptable to any area. No offense, but Kansas City area is not my first choice.
Are you interested in being part of the world's first, open source, resilient community? The GVCS is the preparatory step for the OSE Village Experiment – a 2 year, immersion experiment (2013-2014) for testing whether a real, thriving, modern-day prototype community of 200 people can be built on 200 acres using local resources and open access to information? We are looking for approximately 200 people to fill a diverse array of roles, according to the Social Contract that is being developed. This may be the boldest social experiment on earth - a pioneering community whose goal is to extend the index of possibilities regarding harmonious existence of humans, ecology, and technology.
I find the thought of this very interesting. This would be difficult if I could not have my family accompany me, however. Is that a possibility?
If it is possible to include my family (provided they are on board with the idea), and I am not bound by a job scenario (that is, if by 2013 I am not working a corporate job), I would be quite interested. I realize these are two rather large "ifs."

My Resume
Robert P. Cote
2338 W. Rockwell Ct
Chandler AZ 85224
480-899-6636/480-244-7137
robertcote@cox.net

Summary
Twenty years of experience in these areas:
• C Language in various OS/embedded programming environments as UNIX, Linux, Green Hills Integrity, pSOSystem and VxWorks
• Application, library and test embedded software for Analog Devices SHARC, Hammerhead, and TigerSharc DSP boards in various PCI-bus form factors
• Motorola MVME-1xx 680x0, MC68360 and MCP750 embedded, general purpose microcontrollers
• Software/Hardware interfacing (Device Drivers) for VMEbus- and PCI-bus based hardware
• Embedded Software Design and Implementation in Software Defined Radio (SDR) systems, including General Dynamics' Digital Modular Radio (DMR), and JTRS HMS Rifleman radio

5 years of experience in:
• Relational database development for Novell PC network, using DataFlex by Data Access Corporation
Mr. Cote has more than 20 years experience in software design, development and testing for stand-alone, PCI-bus and VMEbus based systems, working with ANSI C cross compilers on UNIX, Linux and Windows hosts. Mr. Cote has also written application, production-test and device driver-level software for embedded targets such as the Analog Devices SHARC, Hammerhead and TigerSharc digital signal processors, Motorola 680x0 and MCP750 microcontrollers, and the Mercury Computer, Inc. multiple Intel I-860 compute environments. With a five-year foundation in programming custom relational database systems, Robert has well-rounded software designing, programming, and testing background.

Professional Experience
Jan 2003 to General Dynamics Decision Systems Scottsdale, AZ Present Senior Software Engineer
Over the last three years, Robert has been an important team player in the development of a Manet (Mobile ad hoc network) radio system into a hand-held radio known as the Rifleman, being developed on the Marvell (Intel) PXA-320 General Purpose Processor using Green Hills Integrity, MULTI tool set and probes. This radio system was built on top of the JTRS HMS platform, in which multiple radios are joined in a self forming, self-regulating network, and act as conduit for voice, data and reporting of GPS position-location information. Besides developing C++ application software for the radio, Robert implemented a Visual C++ GUI application for configuring the radios in a network, assigning frequencies, power, etc. on a per-preset basis. After creating the configuration files, this application was able to act as a FTP client and upload configuration files to the radios. In September of 2008, Robert was assigned as Technical Task Lead to the Rifleman (version 1) team, overseeing and advising the daily work activities for a group of 12-14 software developers. Task Lead duties were staffing, feature coverage, scheduling, Change Request resolution, and integration builds management. Current work duties include training, oversight and management of process and source code control in the Rifleman SW effort, in accord with Quality Control objectives. Rational Clear Case and Clear Quest tools are used for version control and tracking features and defect correction. Previously at GD, Robert assisted on the Digital Modular Radio (DMR) effort as a waveform programmer with AM, FM, SINCGARS, Havequick and ATC waveforms. Mr. Cote implemented a Regenerative Repeating feature for the AM and FM waveforms, including formal design, documentation, implementation and unit testing on both a simulated environment, and on laboratory radios.

Apr 2002 to Self Employed Scottsdale, AZ Dec 2002 Proprietor
Mr. Cote worked a home-based business during this time period. The business involved sales, marketing and management of time and resources.

Jan 2000 to Bittware, Inc. Scottsdale, AZ Apr 2002 Senior Software Engineer
Mr. Cote worked as a Field Applications Engineer, assisting customers with Analog Devices SHARC and Hammerhead embedded DSP applications programming and debugging, by telephone and email, and on customers' sites. Robert also performed test embedded software design and implementation for in-house DSP board production testing, and created various software libraries and numerous example programs to add value to Bittware's line of DSP board products.

1999 - 2000 Wavo, Inc. Phoenix, AZ Software Engineer
At Wavo, Robert inherited a VxWorks software application project from a former employee. The software controlled a box that was able to receive content data serially over a communications port or from a TCP/IP port and, in real time, inject the data into a television signal using the video blanking interval (VBI) lines. The application was an enhancement to an existing video product manufactured by Techtronix in order to add to its value. Robert programmed the distribution of video data internally, as well as the front-panel control display, and the interface between the existing system and the added subsystem.

1997 - 1999 Ixthos, Inc. Leesburg, VA Software Engineer
Robert's primary duty was to design, write, test and document software libraries for I/O mezzanines used on VMEbus-based Analog Devices SHARC DSP board products. Programming was done either in C or in SHARC assembler. Mezzanine types were primarily ADC and DAC of varying speed and accuracy, and digital I/O. User manuals for the I/O boards were provided with each, also written by Mr. Cote.

1996 - 1997 GRC International, Telecommunications Division Vienna VA Software Engineer
Robert Cote worked with GRCI on a contract to Lucent Technologies, Indian Hill IL, to add features to their DACS II Digital Cross Connect product line. The features include Hybrid DS3 signal capabilities targeted at European and Asian markets. The pSOS real-time operating system kernel was employed, and debugging done with pROBE.
Mr. Cote assisted in the development of the OSU, GRCI's telecommunications management tool. The systems were developed using the pSOSystem real-time, multitasking OS kernel, and tested employing various industry standard SONET and SDH test units. Mr. Cote wrote production test software to test the OSU mother boards, including DRAM, NVRAM and FLASH memories, real time clock, I/O via a Motorola MC68360 (running in companion mode to a MC68040), as well as the optical (OC3) subsystems resident on the board.

1991 - 1996 Radix Systems, Inc. Rockville MD Electrical Engineer
In 1995, Robert worked with a colleague on code to interface the Mercury CE environment to a SUN Sparc host. The Mercury system handled 512 simultaneous channels of real time Digital Signal Processing. During 1994-95, Mr. Cote worked on a VME-based and FDDI networked data acquisition/signal generation system. During 1992-93, Robert wrote the embedded control software for a simultaneous 64-channel data acquisition and 8-channel signal-generation system. In 1991, Mr. Cote wrote the embedded code for a programmable acoustic pulse simulation unit, which was used in U. S. Navy Acoustic Research and Development.

1985 - 1990 Retail Detail, Inc. Birmingham MI Data Processing Manager
Automated major company computational operations using DataFlex by Data Access Corp., and trained operators in both applications software and in network use. Designed and implemented custom multi-file relational databases, including applications, reports, and utilities. Supervised and maintained a Novell PC network, versions 2.14 and 3.12.

Education 2010 Wind Turbine building workshop Fort Collins CO 7-day intensive, build-from-scratch axial flux, 3-phase, wind-powered alternator
2010 DSP for Engineering Scottsdale AZ 3-day training in practical DSP
2007 Digital Communications Scottsdale AZ 3-day training in concepts of modern communication modalities
2007 Understanding TCP/IP Scottsdale AZ 2-day training in Internet Protocols and technology
2007 Intro to VHDL Programming Scottsdale AZ 4-day training in introductory gate array programming
1999 VxWorks 5-Day Training Alameda CA Training in VxWorks and Tornado at Wind River corporate headquarters
1993 pSOS+ 2-Day Seminar Santa Clara CA pSOS+ OS kernel and the pSOSystem components
1992 Motorola 5-Day Seminar Columbia MD Motorola 68040 assembly language and concepts
1990 Lawrence Technological University Southfield MI Bachelor of Science, Electrical Engineering Focus on circuit design and hardware/software interfacing GPA of 3.85 on a 4-point scale; Summa cum Laude
1988 Oakland Community College Oakland County MI Pre-Engineering Curriculum GPA of 4.00 on a 4-point scale

Security Clearance
Active Secret security clearance, granted by DISCO, June 2003.