Routed Circuit Board
Example of a circuit board routed in a hard fiber board, not epoxy board. Notable feature is that this is now doable with open source desktop routers. See making circuit boards with RepRap.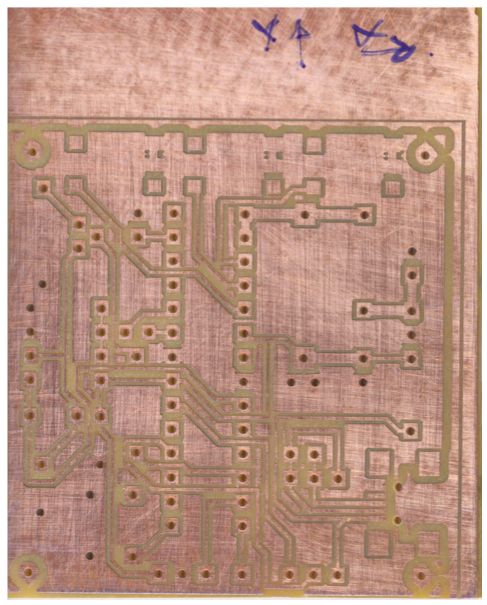 Resolution of middle: the IC in the middle is standard DIL with holes apart by 2.54mm (.1 in).