E3D Titan Aero Extruder
Upgrade and Simplification Sep 2018
It turns out that the extruder motor mounts directly to carriage piece via rear screws on the motor using M3x30 screws with washers. Clam of carriage used 3 of the diagonam M6 bolts for closure, and 2 of the opposite diagonal bolts for attaching the extruder to the carriage.
CAD Generation
Build June 2018
MJ built this and it suffered from interference that stalls the blower fan. Fan must not be too close to the stepper motor.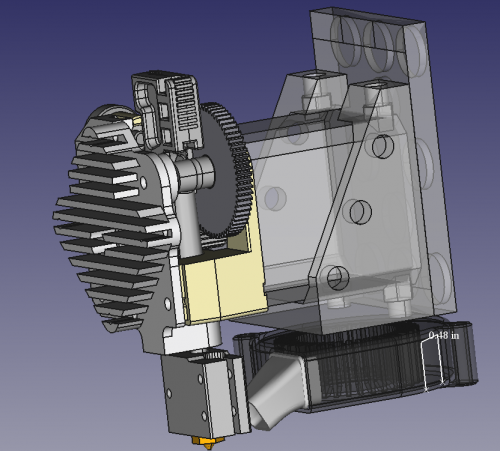 Download in FreeCAD format - [1]
Introduction
An open source extruder for regular and flexible filaments that can also be used with the Volcano heater block + nozzle for printing with volcano 0.6 mm to 1.2 mm nozzles.
Build Instructions
Bugs
Titan Extruder (not aero)
Titan Aqua
Moarstruder
Shopping
CAD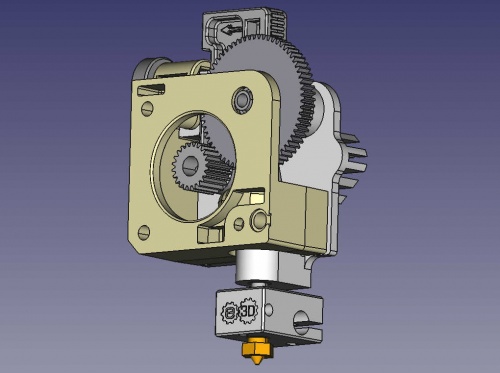 Note that Titan Aero 3 mm extruder has 6 mm thread on both sides of heat break, while E3D v6 1.75 has 7 mm on cold side (for teflon) and 6 mm on the nozzle side. This is from the Lulzbot file:
Part Library
Links