Tractor Replication in Peru
2016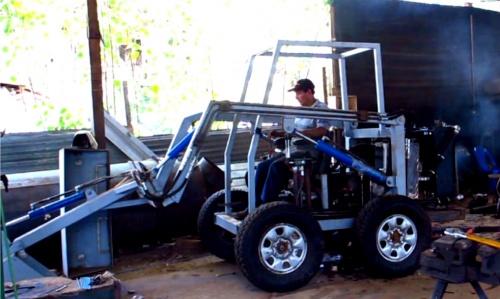 https://wanamei.wordpress.com/english/do-it-yourself-the-boa/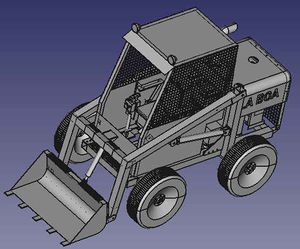 2015

Documentation
https://drive.google.com/drive/u/0/folders/0B7pE5Y9PpJCXS1FzSkZlaTAwU00
Communication
Sorry for the delay of my answer but we had lot of work to do with the machine.
I am sending you attached some pictures of the machine construction, you can find in page 35 how far we are in the design. At the moment, we are finishing the cabine construction, the electric system, wheel chains, and painting. I'll send you the final pictures for sure.
In our design documents, we will put the licence CC-BY-SA and OSE logo, as the design was inspired by Lifetrac. For reference, we will refer the link of Lifetrac Genealogy.
Next week we will make precise tests of the machine and make the necessary adjustements.
If you wish to communicate on this LifeTrac duplication – adapted for Peru context - please use the following informations:
Project Wanamei
Haute Ecole Arc Engineering
User Centered Product Design Department
Neuchatel – Switzerland
www.he-arc.ch/ingenierie/groupe-competences-conception-de-produits-centree-utilisateurs
www.wanamei.org (in english soon)
I will keep in touch with you refering to the plans and design documents.
Best regards,
Laura Maillard
Maillard Laura <laura.maillard@he-arc.ch>