User:JMikler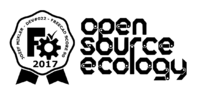 Jozef Log OSE Developers
jozefmikler@gmail.com
Bio
I taught humanities programs in high schools and developed curriculum for 8 years and found myself more and more interested in revolutionary and disruptive educational models--and the hard technical skills it takes to jumpstart them. My long term plan is to design a school that is based on the model of a city in miniature, growing and scaling its productive, legislative, political, and artistic platforms. For now I am retraining in fabrication, welding, and design both to help me with the minimum viable product for this school concept (which I see as agricultural products), and because of a personal goal to build my own sailboat.
Resume
ED
MA in Teaching at Liberty University in Lynchburg, VA 2011
BA Liberal Arts Culture from New St. Andrews in Moscow, ID 2007
VCC in Welding from Seminole Community College in Sanford, FL 2016
OSHA 30, in Sanford, FL 2016
XP
Education related: a) taught high school English, logic, rhetoric for the Cahaya Bangsa Classical School in Indonesia; and privately tutored euclidean geometry at New St Andrews; b) developed junior high english curriculum at Montrose Academy; c) wrote a rhetoric course (textbook + teacher's guide, + administrative documents) for The Rafiki Foundation for use in a series of their African schools in 10 countries; and d) taught Logic online for Veritas Press Scholars Academy. 8 yrs.
Fabrication related: a) worked for BAS Steel, a structural steel fabrication & construction company; b) interned at WeldTech; c) volunteered with [https://www.deppenpaddles.com/ Tim Deppen Paddles) refinishing a 1940's wooden boat; and d) general construction labor. 3 yrs.
Skills: Curriculum design. Welding.
Resources
Currently a member at The Curious Forge Make Space where I have 1) access to tools for carpentry, welding and metalworking, electronics & 3D printing, and some basic CNC milling and laser cutting (wood & acrylic); 2) access to workshops on all of it; and 3) the opportunity to host workshops of my own. In the future The Curious Forge is interested in hosting OSE Workshops for the community around Grass Valley, CA.