Viveik Saigal
Team Culturing Information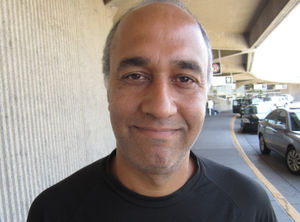 last updated: 19. July, 2011
WHO are you?
Location (city, country) - Hong Kong.
Contact Information (email, phone, Skype) - viveik (at) gmail (dot) com
WHY are you motivated to support/develop this work?
Do you endorse open source culture?
IP and Profit are increasingly non relevant as we bump up against the physical constraints of this world.
Why are you interested in collaborating with us?
As you are attempting to create the tools and systems that will give communities freedom to attempt off-grid living.
How do you think that the GVCS can address pressing world issues?
GVCS is exploring the possibilities of a complete system enabling off grid, non profit, sustainable living for communities. These systems are necessary to be community-centric as the age of the individual may be behind us.
What should happen so that you become more involved with the project?
As the toolbox fills, there will be more reasons to engage in the proliferation, testing and verification of the tools.
What are you missing in the project?
The validation, whether crowd sourcing to develop the tools and systems in possible.
What are your suggestions for improvement of the project?
Though the scope of this project is global, design is almost always a response to local needs. Its important to first validate the toolset and system to see if it works well within the conditions it was conceived and then allow local conditions locally to optimise the findings to suit their conditions. Taking the responsibility to design for the complete globe removes focus from and adds complexity to those in the Kitchen.
WHAT
List all of your skills in these areas: Communications - Organizational - Computer Support - Finances - Design - Natural Building - Electronics - Automation - Metallurgy - Engineering - Fabrication - Agriculture - Energy - Architecture - Video/Graphics/Art - PR/Marketing - Education - Construction - Industry - CNC - Chemistry - Product Design - Other
Industry. large volume Manufacturing. PRC infrastructure. Team building, mentoring.
How have you already contributed to the project?
Financially and a site visit that allows me to think in more depth about my role.
HOW can you help?
How are you interested in contributing to the work of GVCS development?
To help keep the scope global, yet to keep development focused on the local needs of ground zero enabling development and testing of the tool-set to a set of conditions best understood.
Can you volunteer to work with us, and if so, how many hours per week?
5 hours a week.
Are you interested in working with us for pay? If so, what services can you offer, and what is your hourly or per-project rate?
Not for pay.
Yes. I hope to visit to learn once its a possibility.
Are you interested in purchasing equipment from us to help bootstrap development?
Yes.
Are you interested in bidding for consulting/design/prototyping work?
No
Yes.
Would you like to see yourself working with us on a full-time basis?
If the need arises and my capabilities can match the challenge.
Are you interested in using the technologies that we are developing directly?
Yes.
Are you interested in being part of the world's first, open source, resilient community? The GVCS is the preparatory step for the OSE Village Experiment - a 2 year, immersion experiment (2013-2014) for testing whether a real, thriving, modern-day prototype community of 200 people can be built on 200 acres using local resources and open access to information? We are looking for approximately 200 people to fill a diverse array of roles, according to the Social Contract that is being developed. This may be the boldest social experiment on earth - a pioneering community whose goal is to extend the index of possibilities regarding harmonious existence of humans, ecology, and technology - as a beacon of light to benefit of all people on Earth.
Yes.