Crowdprinting
Start with an image of what we are trying to print -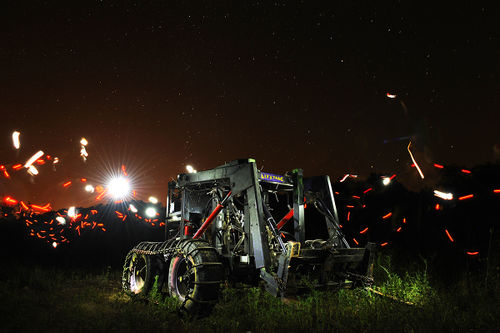 and new design-for-fabrication model of frame:
Let's take TAZ and prototype the above tractor as a scale model: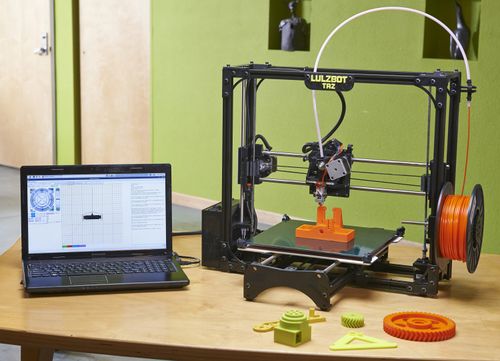 Introduction
Welcome to Tractor Stone Soup. Each person gets to pick a part of the tractor to print. There are 24 of you, and 3 days until my dogfood session at 16:40 on Wednesday. Therefore, everyone gets an hour of printing time if we divide 3 days (24 hours) between everyone. Please sign up for the time day of printing.
The goal is to explore the feasibility of crowdprinting as a way to assist in remote prototyping within the work of Open Source Ecology. This is also intended to shed light on the way in which people learn more about their productive potential.
Steps:
Sign in in the Signup Sheet for what you would like to print. Put down your name next to the part you want to print, and pick a 1 hour time slot on any day. You can print any time up to Marcin's Dogfood Session on Wed. 16:40.
Download the available gcode files here: File:Shuttleworth3DP.zip including original Sketchup + STL files or File:ShuttleworthGcode.zip for just the gcode files. And here is the rest of the files uploaded Monday Morning - File:LoaderAndOthers.zip
If you want to modify the number of copies you want to print - Download Slic3r to generat your own gcode printing files, and download the File:Quick 35 3.ini file for the configuration. Click on Load Config every time you generate files, as Config is not saved. You can omit this step if you want to print one copy, or the predetermined number of copies in existing gcode files.
Download Printrun to print from gcode files.
Turn on 3D printer. Run Pronterface.py. Connect to Printer. Set temperatures (110C for bed, 230C for nozzle). Upload your gcode file. Print.
Signup Sheet