Disparity of Wealth
Poverty Rate in the USA is Not Decreasingin the 21st Century
Since population is growing, absolute numbers of poor people are increasing.
From Wikipedia:Poverty in the United States:
20% of the Richest People Own 80% of the Wealth
Wealth Disparity has been Increasing since the 1940s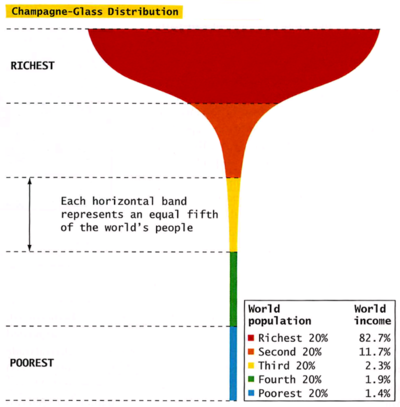 The Percentage of People in Abject Poverty ($1.25/day) is Decreasing Globally
Taken from Wikipedia:Poverty. Note: This is welcome news, but making $1.26+/day is not inspiring - opinion of wiki editor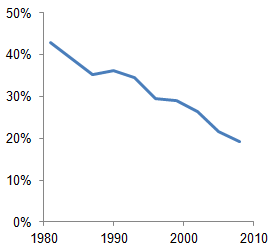 The Global Distribution of Wealth Trend Depends on Country
US, UK, China are clear increases in Gini coefficient (worse distribution of wealth).
This is the Gini Coefficient from Wikipedia: