File:SensholderSimple.stl
Warning: This file type may contain malicious code. By executing it, your system may be compromised.
Notes

Hint: File corrupted. FreeCAD looks good, STL is broken. How to fix? The blower hole closes up in the actual. Cutting 0.5 mm from bottom helps partly.
UPDATE 3-20-2020 - Takacsjd TakacsLog will import to Freecad and preform STL repair process @https://wiki.freecadweb.org/Mesh_EvaluateRepair and other settings. Will repost results. On 11/2019 takacslog failed this print for the aforementioned reasons.
Settings - Jan 2020 - 1.2 nozzle, note 0.9 shell thickness to allow edge screw holes to be printed properly. Fill density 50%.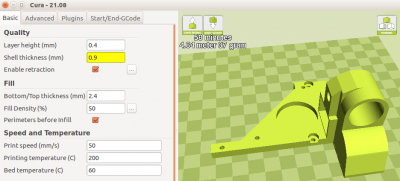 Settings - 1.2 nozzle - Dec. 2019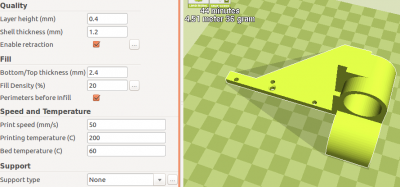 File history
Click on a date/time to view the file as it appeared at that time.
You cannot overwrite this file.
File usage
The following 3 pages link to this file: