James K. Pray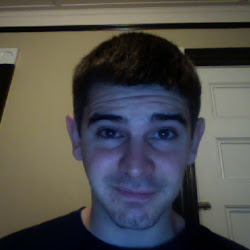 Team Culturing Information
WHO are you?
WHY are you motivated to support/develop this work?
I like making things, and find a challenge enjoyable, if I can do this while possibly helping others, that would bring me great personal satisfaction and a sense of accomplishment.
Do you endorse open source culture?
I do endorse open source culture, because I believe it brings costs down and boosts innovation, in a manner not associated with bullying one another!
Why are you interested in collaborating with us?
The very fabric of the idea, to start with basic things around you and make industrial grade, reliable, community-worthy tools is not only amazing for the GVCS and a ground-up economy, but also in-the-gutter, fixer-upper. I know a lot of people that can utilize the passion they have, a decent amount of time, and get back on their feet, as well as helping others in the process, and we will.
How do you think that the GVCS can address pressing world issues?
Putting valuable tools at an arms length is great incentive, the sky is the limit (except not really).
What should happen so that you become more involved with the project?
I will help find information as well as hopefully develop some of the GVCS items! -Remote Collaboration Support- is something I am working on.
What is missing in the project?
Just people with the time and willingness to put in, they are out there! The word just needs to be spread, and I know remote support is vital to OSE, FeF, and GVCS all being successful. I'd like to contribute to the remote, on that note!
What are your suggestions for improvement of the project?
Endorse people outside of FeF to develop products, allow people to make their own shops and back them as if they were at FeF! This would strengthen the veins of the OSE heart at FeF! Once we get pumping it will strengthen FeF, and in turn FeF will thrive outwards. Hopefully at least, right?
WHAT are your skills?
List all of your skills in these areas: Communications - Organizational - Computer Support - Finances - Design - Natural Building - Electronics - Automation - Metallurgy - Engineering - Fabrication - Agriculture - Energy - Architecture - Video/Graphics/Art - PR/Marketing - Education - Construction - Industry - CNC - Chemistry - Product Design - Other
Able to educate people well, to show them the value of what I believe in, and allow them to make their own decisions, also capable of bringing people and resources together for a common good.
Capable of bringing people together, bartering for shop area, pooling resources,etc
Previous IT experience, ranging from building Macbook Pro's, setting user permissions, remote desktop, troubleshooting a range of things, helpdesk, GIT, GIT repositories, MYSQL, networking, etc.
Have raised money for fundraisers, pretty decent in excel and MS access, can work with online spreadsheet programs, etc.
Depends on what! Anything and everything really.
Licensed Mason contractor in MA, stonework, brickwork, fireplaces, chimneys, [www.NewEnglandMasonryandSon.com New England Masonry and Son], have ideas and previous small projects on farms, would like to make an "off the grid" home/ homes/ community- all aspects from electricity to water and food I could probably build from scratch with basic components around me.
Some electronics design, handy with oscilloscope, multimeter, also have both. Have electronics tools, have before and still can wire a car, house, etc.
Depends on what.
Some metal working experience, body work on cars, etc.
Knowledgeable of electronic engineering and software engineering.
Electronics fabrication to some degree, familiar with breadboard design/ prototyping.
Knowledgeable of basics, have worked small patches of farm work by hand and grown a decent amount of food from corn, potatoes, tomatoes, pumpkins, etc. Grew up farming small back yard gardens, etc. Have built raised beds, etc.
Construction

Electrical- Can pull wire, wire a box, wire a panel, wire anything in a house basically, possibly on a larger scale.
Plumbing- Can do most plumbing except design, can sweat pipes,basic plumbing and fixing, etc.
Masonry- Anything and everything.
Carpentry- Experience with but not limited to Framing, cabinets, restoration, water damage repair (and prevention) etc.
All sorts of construction, contact me for more information.
How have you already contributed to the project?
Sharing it online through social media, getting others to watch the video on Vimeo, as well as vote. Acquired area to temporarily use to possibly develop GVCS items, now looking to start a Boston OSE arm, which could become quite large and extremely helpful to FeF.
HOW can you help?
How are you interested in contributing to the work of GVCS development?
Remotely supporting OSE, possibly creating the cement mixer, as well as maybe a car. I currently am swapping an engine on an 84 Mustang that I have worked on, and completely rebuilding a 68 Mustang. All I need is a welder and I can go all out building stuff!
Computer support is possible, I could also possibly work on a mobile app/ reference. Mobile support is crucial to OSE. If people have a phone, they should still be able to see the GVCS in its entirety! I do not have access to a Mac right now, however iOS is 100% on the map for me, for OSE, if it is not already in the works, as it very well may be! An iPad, a solar charger, and the GVCS downloaded onto the iPad could quite possibly be a civilization starter in your hands!
I would also love to work on the Arduino Due, I am not too familiar with the UNO, but I know I could make some of the awesome things on the Arduino that are already out there, like the small helicopters for some sort of communication, or the 3-d printer. All would be amazing. I will add more as I get more time in on here!
Can you volunteer to work with us, and if so, how many hours per week?
Yes, currently I am thinking 15 hours a week is what I can put in until I am more settled in, in my shop space and new apartment. My living situation is obviously quite vital to my work as well as what I can offer OSE, the better I do at work, the more I can give 100% to OSE!
Are you interested in working with us for pay? If so, what services can you offer, and what is your hourly or per-project rate?
Yes, depends on work!
---> Things I could easily do: Construction Project Manager, Project Manager, Power Engineer, Remote Collaboration Support
---> Things I could do with a bit of work: Fabrication Manager, Machine Designer, OSE Fabricators.
Quite possibly!
Are you interested in purchasing equipment from us to help bootstrap development?
Sure! I actually am in desperate need of a bobcat of some sort. New England Masonry & Son has a large job underway and the customer is being a big unreasonable with a large wall we are doing. It is about 300 feet long and 20 feet high, and we need a machine, as someone took off with ours!
Are you interested in bidding for consulting/design/prototyping work?
Sure, if I can hold a candle to the other bidders!
Currently due to obligations with my own shop area that I am setting up. It is a bit far away and time consuming, bartering masonry work for barn space. Looking into buying land around Massachusetts/ Boston, it is very expensive. But the turn around in talent if the land is available, would be very very great. People would love to come together and there are very bright individuals around here. I know if I can acquire land I can get a large support group in Boston.
Would you like to see yourself working with us on a full-time basis?
Absolutely! I currently run a small construction company, and do some consulting for other fields here and there, but would love to mold a career out of lifelong education and hands on work (which together accelerates my learning and working abilities!)
Are you interested in being part of the world's first, open source, resilient community? The GVCS is the preparatory step for the OSE Village Experiment – a 2 year, immersion experiment (2013-2014) for testing whether a real, thriving, modern-day prototype community of 200 people can be built on 200 acres using local resources and open access to information? We are looking for approximately 200 people to fill a diverse array of roles, according to the Social Contract that is being developed. This may be the boldest social experiment on earth - a pioneering community whose goal is to extend the index of possibilities regarding harmonious existence of humans, ecology, and technology.
Previously unable to, I believe I would now be able to do something like this.