Jonathan Kocurek Log
Mon, March 6,2017
D3D Meeting
Wed,Mar 1, 2017
Tues,Feb 28, 2017
OBI Brainstorm/Rollout Planning session FreeCad Test
Mon, Feb 27, 2017
Goals for the D3D Print and assemble all axis - Order cuts for frame, Take FreeCAD Test, begin prototyping wiring harness
Sun, Feb 26, 2017
CCET 10hrs
Sat, Feb 25, 2017
CAD Training 5hrs
Fri, Feb 24, 2017
CrekTek RJ-45 Stepper Breakout Creltek Example
Wednesday,February 22, 2017
Only Office a possible alternative to Google Docs. I sent them a request to via their website to see what can be done for non-profits specifically OSE, and perhaps a cross promotional exchange. Mobile application is on Apple/Android, also allows for Portal and Personal integration from the mobile app, I haven't tried the mobile app yet. I have it downloaded and I will attempt to load it to a test server.
Monday,February 19, 2017
3DP OSE Developers Meeting
Sunday,February 19, 2017
CCET 11-12:15pm Session
Sunday,February 12, 2017
CCET 11-2pm Session
Sunday,February 5, 2017
CCET 11-12:15pm Session
Monday, January 30, 2017
Sunday, January 29, 2017
11am-12:00 CCET Session
Thursday, January 26, 2017
Sunday, January 22, 2017
CCET- Session - 11:17am-12:22 pm -- 7 Principles - Dyadic Enhancement Four Horsemen IT Strategic Plan Simulation - good documentation of shipping container home build.
Short-term goals: Mastering documentation processes Enhancing online collaboration (HQ & local) Implement and deploy a Learning Management System (Currently reviewing Open Source LMS) TAO Server requirements

Paliggenesia Agros (Regenerative Farms)
Tuesday,October 17, 2016
Monday,October 10, 2016
Monday, October 3, 2016
Thurday, September 28th,2016
Meet and greet call with Ian Marcus. Discussed the CEB software code and some requirements. Maybe difficult to start from scratch and experiment, therefore, editing the existing code is what is feasible for Ian. I suggested first starting with workflow and working state of machine and controller. Also needing to contact Dorkmo aka James on the documentation of last controller build.
Wednesday, September 28th,2016
Meet and greet call with James Fleming. Also discussed with Marcin about HR formalities and shifting towards a rigorous process. James will be most useful doing HTML CSS work and to use precious plastics website as an example.
Friday, September 23rd-24th,2016
CEB Build.
Tuesday, September 20th,2016
OBI Seed Eco-Home Workshop Critical Review
Monday, August 29th, 2016
OSE/OBI Integrating Humans via Work Exchanges
Tuesday, August 23, 2016
Friday, June 3, 2016
EIR Quarterly Review- Discussion on improvements to increase efficiency and effectiveness through process and operational management for the application of distributive enterprise and entrepreneurial opportunities.
Lessons Learned
Communication is key when working with heterogeneous groups that will need to converge meta-knowledge to eliminate miscommunication of terms and execution. Developing a mindset of creativity to overcoming obstacles first starts by recognizing them as opportunities to grow or as a time to change direction. Oversight is necessary not just to measure growth or performance but to stimulate and re-energize interpersonally with each other. You cannot manage what you cannot measure. You cannot grow up if you don't show up. Failure is a part of experimentation, but survival is a way of life. Knowing the difference makes all the difference. Q & A is an effective process to map the unknowns and eliminate uncertainty by landmarking the obvious and eliminating the unreasonable, but challenges the impossible. Adopting and transferring the "and" over the "or" culture is imperative to embrace collaborative culture. More specifically in problem solving, some take the approach do you want to use this "or" that as a solution, and the alternative is, "Do you want to try this "and" that as a solution?"
Friday, April 15, 2016
Sunday, March 27, 2016
Organizational Development (Work Style Assessment)
Tues, January 26, 2016
Mon, January 25, 2016
Conflict Management. Organizational Core Training Core Training Document As an open organization, developing core leadership and team competencies will require training and development to manage enterprise and business operations. Coursera is one of many MOOC courses available for mastery of concepts and content of various disciplines. Outcomes include: producing collaborative literacy content, tool chain training (such as FreeCad), and other supplemental resources for knowledge and skill transfer to develop highly functional and high performing teams. Developing norms for interdisciplinary training and cross pollination of competencies is key to integrating diversity in teams and an organizational core.
Wed, January 20, 2016
Wed, January 13, 2016
Latest Stable Release from the PPA
The FreeCAD community provides a PPA repository on Launchpad with the latest stable FreeCAD version. Installing from the GUI
Add to your system's Software Sources the following PPA (read What are PPAs and how do I use them? if you don't know how): ppa:freecad-maintainers/freecad-stable
When a dialog window asks you to refresh your software sources, click OK.
Now you can install FreeCAD and FreeCAD documentation through the Ubuntu Software Center, or your package manager of choice. Installing from the console
Type (or copy-paste) these commands in a console to add the PPA and install FreeCAD along with the documentation:
sudo add-apt-repository ppa:freecad-maintainers/freecad-stable
Then:
sudo apt-get update
sudo apt-get upgrade
sudo apt-get install freecad freecad-doc
Xtreme Recruiting - Human Capital
Tues, January 12, 2016
Xtreme Recruiting - Human Capital

JK's Critical Path 2016- Open Source Container Micro-house
Incinerator Toilets - Research on Incinerator Designs - Guide to Incinerator Toilets
[1] Ubuntu repositories: sudo apt-get install sweethome3d
Open Terminal sweethome3d
OR

Download from website and run sudo gedit /usr/share/applications/sweethome3d-5.1.desktop /opt/SweetHome3D-4.4/SweetHome3D

[2]Sweet Home 3D Install on Ubuntu cd /opt/ && sudo tar -zxvf ~/Downloads/SweetHome3D-4.4-linux-*.tgz Change to the latest version.
Fri, Sept 4, 2015
Sat, Sept 24, 2015
Fri, Sept 4, 2015
Thurs, Sept 3, 2015
Wed, Aug 26, 2015
Call with Eric Daure on exploration of contact that he has not approached. Eric has been following OSE for several years. Has a reference that may prove useful. Explained our values and principles of OSE's collaborative literacy and culture.
Tues, Aug 25, 2015
Debriefing with Stefania on up and coming visit. Call went very well.
Mon, Aug 24, 2015
Tighten all hoses and fittings for bulldozer cab
Sun, Aug 23, 2015
Strategic meeting for OSE Road map Simplified Hydraulic configuration with James (Dorkmo)and motor panel assembly. Installed the hydraulics in the Cab.
Sat, Aug 22, 2015
Proved Hydraulics worked with two switches forward and reverse in series and parallel with Hydraulics team. Rotated motor orientation.
Fri, Aug 21, 2015
Started the loose assembly of hydraulic configuration
Thurs, Aug 20, 2015
Started on Hydraulics testing and configuration.
Wed, Aug 19, 2015
Arrived at Factory eFarm for the bulldozer workshop. Great conversation with Andre about his farm, work, and operations in Colorado.
Mon, July 28, 2015
https://docs.google.com/presentation/d/1YCAQNKEiNDo9McjCazKPFtBG0Lf3m_C1eK21eHUD2g8/edit#slide=id.g5c3a4fb5f FeF Campsite]
Tues, July 7, 2015
Documentation on Instructionals - BOM - Return Plumbing Pressure Plumbing
Wed, June 10, 2015
Tues,May 2, 2015
Thurs,May 28, 2015
Comparison of Web Conferencing Software Mainly Closed Source
"15 Best Webinar Software Platforms
Editor and Authors has concluded that there isn't the ultimate platform out there, but uses Google+Hangouts.
From Heidi Wurst. "Is this what you have been using - formerly GoogleCode, but now moved to Apache Foundation - http://openmeetings.apache.org?
Here's another Open Source web conferencing resource from Brazil - http://bigbluebutton.org Big Blue Button FAQs - http://docs.bigbluebutton.org/support/faq.html
Drawback: uses Flash running within the browser. Security problem and why Flash is not allowed on any iOS devices.
MCONF custom UI running on top of Big Blue Button framework but solves the Flash problem on mobile with an App for iOS - http://mconf.org"
Per Jeff Moe "AOOM is available at these locations: > > * http://devel.alephobjects.com/ao/documentation/AOOM/AOOM.pdf > > * https://github.com/alephobjects/AOOM/blob/master/AOOM.pdf > > > The AOOM document source code is available at these locations: > > * http://devel.alephobjects.com/ao/documentation/AOOM/ > > * https://github.com/alephobjects/AOOM"
Wed, May 27, 2015
First Webinar
Wed, May 20, 2015
Meeting with Laura, Andreas, & Marcin
Tues, May 19, 2015
Meeting with Marcin & Yorik
Thurs, May 14, 2015
Meeting with Marcin & Robert David Steele
Wed, May 13,2015
Meeting Laura, Andreas, & Marcin
Sun, May 10, 2015
Microtrac meeting
Fri, May 8, 2015
Microtrac Meeting
Thurs, May 7, 2015
Meeting with Laura, Andreas & Marcin
Tues, May 5, 2015
Meeting Marcin & Gayle, Yorik-with FreeCad
Sun, May 3, 2015
Microtrac Meeting
Thurs, April 30, 2015
Aquaponics meeting, True Fans, and Meeting with Marcin & Tigre
Wed, April 29, 2015
Meeting with Andreas and Marcin
Sun, April 26, 2015
Microtractor Meeting
Sat, April 26, 2015
Design Sprint
Friday, April 25, 2015
Meeting with Marcin/Stefan
Thurs, April 23, 2015
Aquaponics Team
Wed, April 22,2015
Meeting with Marcin/Luka IT Team meeting with Marcin, and Colby Exploring different methods and techniques to facilitate meetings, specifically virtual meetings, but most principles apply to both. Creating an agenda will help participants to prepare ahead of the meeting to deliver information that maybe necessary for decision making. Time management is crucial for short and long term success when performing meetings. Creating an agenda will help keep topics and collaborators coordinated with effort and action. Plus/Delta is an assessment tool used in education to access the performance and feedback from participants to improve the learning experience.
Six Critical Success Factors for Running a Successful Virtual Meeting
Mon, April 20, 2015
Tues, April 14, 2015
Updated work log. Considerations for Org and community development: Mass communication and mass documentation. Efficiency for communication is video logging and data capture. MOOC functions for OSE for education lowering barriers to entrance. Developing and rebooting materials for online collaboration, but collaboration without OSE culture is counterproductive. Video and education material is needed for introducing open source culture to prepare the way for open development framework. Critical Meta-path - Finalization of events and outcomes for 2015.
OSE ambassadors requirements will require replication of GVCS machines as open source training and introduction into open development framework.
Mon, April 13, 2015
IT Team
Sun, April 12, 2015
Meeting with Stephanie Jo Kent.
Thurs, April 9, 2015
Aquaponics Working group
Wed, April 8, 2015
Meeting with Marcin, Grant, and Lindsey.
Tues, April 7, 2015
Laura Colcord Meeting
Mon, April 6, 2015
Graphics Meeting, OSE IT/WEB Team
Sun, April 5, 2015
Meeting with Marcin concerning overall year plan. Strategic plan to manage organizational expectations and workload with org capacity.
Thurs, April 2, 2015
Aquaponics Greenhouse Conference Meeting with Marcin and Jeffery.
Wed, April 1, 2015
Mon, March 30, 2015
Meeting with Graphics Team and Web Strategy Team.
Thurs, March 26, 2015
Meeting with Peter Scheyer and Jordan Deffenbaugh. Meeting Notes
Wed, March 25, 2015
Team Building Log. Seeking leaders to help facilitators host virtual meetings. We will need as many facilitators as we can find to help distribute the workload and help collaborators and developers work together. Another consideration is expanding our SME board of advisors and host a panel/webinar with Q & A on Aquaponics. Creating a Facilitator and Collaboration Form maybe the best approach for those who are not interested in leading facilitators but interested in hosting a virtual meeting with collaborative sessions. Meeting with Peter Scheyer about his company AjarTech, and his team on collaborating with OSE on the Aquaponics Greenhouse.Evolving Meeting Session
Tues, March 24, 2015
Meeting with Lonny from Appropedia with Marcin. Leader Candidates
Mon, March 23, 2015
Web Infrastructure Orientation Assessment - basic checklist for whether a person is oriented on OSE collaboration when they join Working Teams. Website Web Strategy Working Team and Graphics Working Team.- worthwhile doc development.
Sun, March 22, 2015
Build OSE Community New Collaborators Orientation Education Training Contributions Maintain Collaborative Retention Existing Collaborators Updates Education Training Events Yearly Product Releases Scheduled releases
Sat, March 21, 2015
Open Broadcaster SoftwareOpen Source Screencaster. Good for education, training, and extreme learning. Google Docs Intro Material Orientation Checklist Form
Wed, March 18, 2015
Tuesday, March 17, 2015
Exploring Slack- team communication application. Also testing Silk for Development Board Implementation. Proves very useful and can be very powerful if implemented. Usability is higher than the spreadsheet itself. Data manipulation is also higher. Mashable see below. Free for the public, and free to teams for now. Created a dozuki guide for creating work log in the wiki.
Friday, March 13, 2015
Meeting with Marcin and Colby on IT/Web Dev, and Project Advisory role of Diana. Marcin and Colby discussion suggests a feed of OSE activity that can build momentum and rewards participants.
Thursday, March 12, 2015
Meeting with Marcin, Yann, and Laura. Feedback from Elifarley, and waiting for further response on secondary questions.
OpenId Issue addressed by Elifarley. http://stackoverflow.com/questions/4053134/should-i-be-encrypting-openids-in-my-database/4055886#4055886
Wednesday, March 11, 2015
OSE Forum Test Site Test site for the forum using the discourse platform.
Friday, February 18, 2015
Forums
Lulzbot ForumLulzbot Forum uses phpBB with a theme by Sopel. Nice presentation and clean. Does not have social media plug-ins however they maybe available. Upvoting is also a plugin that is not being used or installed. No badges.
Discourse.org Also features meta.discourse.org, a next forum based platform. Discourse has many features ideal for use. Open source and supports one time installation via a cloud provider such as Digital Ocean for hosting ~ $10 a months versus $100 on a supported server. A possible serious contender and solution for a next gen forum platform. Badges, social media, and likes' are supported view the about page for a list of features. Total investment= $99 & a hosting provider $10 a month cloud server. $120 + $99 = $219 1st year, $120 a year after first year.
Friday, February 6, 2015
Farm Management Software - List of Software - Mainly Proprietary (Market Analysis) Capterra Search
Open Source Farm Management Software Farm OS
Cloud Farm Management -
Some of the major challenges in urban and rural farming are information management and data collection for economic analysis. Resource management can also be used to lower administrative costs, and also improve decision making when markets change. Cloud farm management could also be a means to share data with respected cohorts and customers for sourcing and food security.
Links found in the wiki - Crop Planning Permaculture Proposal
Monday, February 2, 2015
Soil Compaction

Soil compaction and testing methods are essential to understanding how brick pressing sampling is possible and feasible. Making how to instructional videos can be helpful to ease the learning curve. When building a concrete foundation and other soil applications for heavy loads soil testing is important for structural integrity and long term risk management. Soil Compaction document Example 1
Soil Compaction Document Example 2
Pocket Penetrometer Quick and fast method for testing compressive strength of soil.
Ridiculously expensive Penetrometer
"The Troxler Model 3430" "gives you the fast, accurate, and consistent results you need to fulfill the testing requirements on today's construction projects. The Model 3430 provides the basic features required for determining the density of asphalt, soil, aggregate or concrete and the moisture of soil or aggregate. It and the other gauges in the 3400 series have replaced conventional density test methods and have become the industry standard."
Troxler 3430 Used price is about $3,000. Standard Proctor and Modified Proctor is less expensive and affordable solution.
Walk behind machinery tech-
Walk behind technology and machines can be an alternative to CEB loading and soil pulverizing. Developing the Open Source Walk Behind Tractor is a lower start-up cost than the larger tractor. Walk behind tractors can offer flexibility and lower barriers to application.
Toro Dingo TX-525 Wide Track Compact Utility Loader https://www.youtube.com/watch?v=6zTrKFJn9nQ
Wednesday, Jan 14, 2015
Wednesday, Jan 7, 2014
Monday, Dec 29, 2014
Sweet Home 3D- import test from Sketchup file format to Sweet Home 3D- .skp to .obj. Individual components can be convert from .skp files to .obj files and imported as furniture objects. Media:mh4.sh3d
Monday, Dec 29, 2014
Sweet Home 3D- import test from Sketchup file format to Sweet Home 3D- .skp to .obj. Individual components can be convert from .skp files to .obj files and imported as furniture objects. Media:mh4.sh3d
Friday, Dec 12, 2014
Electrical Discharge Machining
open synchronization
Monday, Nov 5, 2014
Working Antarctic Summer XM Build, and worked on Aquaponics Development
Monday, Nov 3, 2014
Documenting previous work on wiki from August, September, and October. Micro House 3 Workshop experience. Micro House 4 Design & Build iteration, and preparation for Antarctic Summer XM Build.
Aug 18, 2014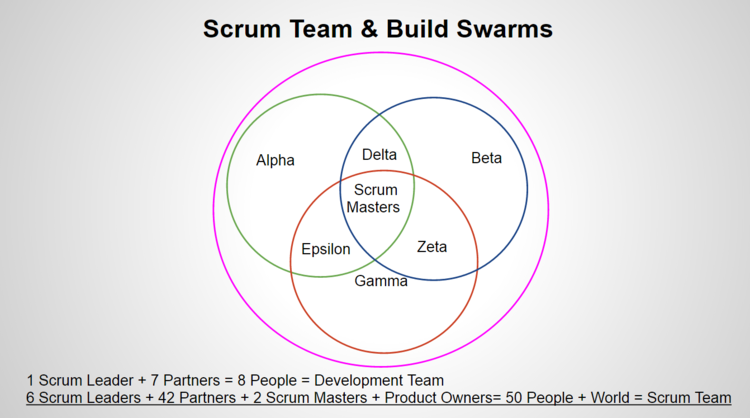 Aug 14, 2014
Design sprint
Aug,13 2014
Aug 7-12th, 2014
Attended MicroHouse 3 Workshop, brick making, brick laying, and carpentry work. More details later.