Miguel Castro Jr
Team Culturing Information
WHO are you?
Name/Nationality/Ethnicity - Miguel Castro Jr/American/Mestizo
Location – Northern California, US
Contact Information – mcastrojr1983 at gmail dot com
Resume/CV - Miguel Castro Jr Resume
1st interview video
2nd interview (transcribed)

WHY are you motivated to support/develop this work?
Do you endorse open source culture?
Yes. Information is our abundant resource. Our ability to think and prevent problems while expediting solutions is invaluable to a successful business. My design philosophy that I developed while finishing college was and still is "Presentation and profit present themselves if the purpose, people, and process are prioritized. And what better that an iteration for an iterative existence."
Laws and regulation are a lack of trust. This lack of trust stems from disproportionate innovation between technological and social means of communication. For example, we can laugh at a video someone posted on the other side of the Earth while we still find it uncomfortable starting a conversation in an elevator with someone that speaks the same language. Effective communication is what separates us from wild animals. We use our ability to communicate best practices, current threats, family history, stories, what is safe to eat, where to find water, sing and so on. Now, an excessive amount is used to gossip, tell lies, deceive nature, and work against the best interest of the entire community.
We value spending an endless amount of valuable time and energy talking about, watching, and financially supporting grown able bodied individuals making millions playing professional sports when teachers are asked to take pay cuts and people have to volunteer their time to grow food. We need to value working together for a common cause, not against each other just to see who is stronger or faster.
I imagine multimillion dollar dome greenhouses being built where different communities and major cities compete for who can produce the most nutritional volume of organic food. Imagine how much could be saved on travel costs because it wouldn't be required as it is for teams who need to travel to other sports arenas. The best practices could flourish if we viewed organic food production and resource development a competitive sport that focused on and rewarded the best techniques, lessons learned, and growth. It is time for the technological communication to begin guiding the conversation towards regenerating community values and the true purpose of our communication, which is to help each other through this life.
Why are you interested in collaborating with us?
It will be my dream job and it will also enable me to have achieved it in about 80% of the time. The only thing left for me to do would be to retire as a teacher spreading the knowledge wherever I go. This is important because after providing security on the roof of the polls during the first election ion Iraq in a combat zone only to have our rules and regulation prevent viable ideas to flourish because a few properly positioned individuals can impede progress because there is a lack of understanding and knowledge about true solutions. I have been waiting for a company with the proper values and objective to continue my own personal mission of developing and providing a safe community with food and water security for my family and inherently to the surrounding communities. Family farms can begin to prosper and have more meals and conversations with family and friends while eating and living a healthy lifestyle. My ideas have been commonly called grandiose.
What is missing in the project?
The produce is missing an automated worm farm. I recently conceptualized how to streamline the process by innovating some proprietary information that I am currently working with. I am currently seeking a knowledgeable patent attorney to discuss if my recent innovation is significant enough to liberate me of any legal obligations to keep the information secret. Also, a corporation has a contract to the municipal waste stream in most cities around the country and this innovation may enable that company to misguide the allocation of any developed resources. This idea could enable every community to begin running their own vermiculture facility.

The profits could be used to develop the aquaponics aspect of the operation. This would enable food security for the fish and anyone engaging OSE. It makes sense to provide shelter for our food before we provide it for ourselves since only we can truly defend ourselves from the elements at a moment's notice. This would also enable a small scale version of life-time design with animal husbandry. We would be best serve society if we treated our food as we wish to be treated.
What are your suggestions for improvement of the project?
This project is missing a collaboration with the National Congress of American Indians. There is no other organization more deserving and capable of creating a model community along with OSE. American Indians can be agile in creating new regulations and policies to enable a sustainable means of survival and lifestyle. The constraints put on them throughout history can now be used to their advantage and enable the solutions of OSE to flourish.
WHAT are your skills?
Prototyping

Mechanical/Technical Drafting
Industrial Design
Concept Refinement
Trouble Shooting
Divergent Thinking
Empathy
How have you already contributed to the project?
Yes. I produced the following video: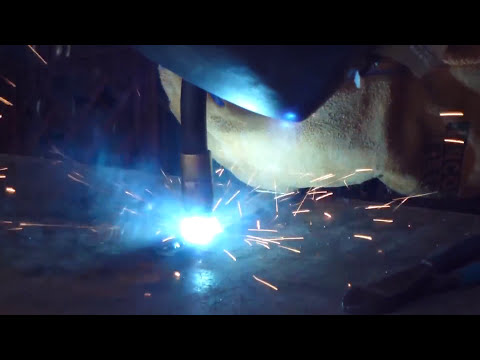 HOW can you help?
How are you interested in contributing to the work of GVCS development?
I have become a member of a community resilience effort in California. I also have minor experience in aquaponics which has connected me to experienced aquaponics practitioners who are willing to help design and build the aquaponics aspect of a CEB/greenhouse structure. I can scale up the innovative vermiculture method I have just got running successfully on May 3rd. I'd run it complementary to the aquaponics system in the same structure which will also provide housing for the master gardener after the aquaponics is up and running. Every aspect of this facility could be open sourced. There can begin strategic development around this idea to prepare the effort to begin Spring 2013. This could be done in California because the aquaponic practitioners live there. The facilities could then be replicated at Factor e Farm once the project is completed. Ideally, Factor e Farm and the California location could be producing their own food by the end 2013 with the proper direction, planning, and funding.
Can you volunteer to work with us, and if so, how many hours per week?
Yes, 40-50 hours per week on Factor e Farm specific tasks and another 20-30 of my own personal time developing my own projects to compliment the CEB press Distributive Enterprise. This would also include my Sunday hobby of automating my worm farm processing methods.
Are you interested in working with us for pay? If so, what services can you offer, and what is your hourly or per-project rate?
Yes. I can establish a profitable worm farm and prototype my concepts to decrease the labor required by about 50%. My pay would come in the form of a collaborative effort to provide sound engineering for the concept and 6 working prototypes; two for OSE and one for California on my current worm farm, one for the rural community I am working with, and one for my hometown.
Yes.
Would you like to see yourself working with us on a full-time basis?
Yes.
Are you interested in being part of the world's first, open source, resilient community? The GVCS is the preparatory step for the OSE Village Experiment – a 2 year, immersion experiment (2013-2014) for testing whether a real, thriving, modern-day prototype community of 200 people can be built on 200 acres using local resources and open access to information? We are looking for approximately 200 people to fill a diverse array of roles, according to the Social Contract that is being developed. This may be the boldest social experiment on earth - a pioneering community whose goal is to extend the index of possibilities regarding harmonious existence of humans, ecology, and technology.

Yes. I would like the freedom to travel a few times a year to work with the communities I am working to develop over my lifetime.
Select Questions
Tell us about yourself.
Miguel was born in Wisconsin. He went to United States Marine Corps boot camp in 2002. Graduated with a technical diploma in Electrical Power Distribution from Milwaukee Area Technical College in early June 2004. He was deployed to Iraq in Late June 2004. He returned from Iraq with a Combat Action Ribbon in April 2005. Accepted into the Milwaukee Institute of Art & Design in the fall of 2005. Received a Bachelors of Fine Arts in Industrial Design with honors in May 2010. Moved to an isolated town of 150 to work with the community and a geothermal hot springs project. Attended an Aquaponics /Permaculture course in Nicaragua in December 2010. Moved to Grass Valley and started an innovative worm farm in November 2011.

What are you interested in getting out of this opportunity?
More opportunities to change the world by creating solutions that lead by example and empower rural communities.
What do you think is the best use of your time?
Please see Miguel Castro Jr's Revised Work Proposal
What are your three strongest skills that you bring to this position? Substantiate.
Leadership and Communication
Creative Ingenuity and Strategic Design Philosophy
Cultural Insight through Experience

What are the principles you use as guidance?

I proactively attempt to embody nature's priorities and principles
What are your professional accomplishments that you are most proud about?

I innovated worm farming over the past month.

If you could investigate anything, what would it be?

How much I can change the world.
What are your most important resources?

Water, the sun, land, people of integrity, and trust.

What are the qualities that are inspiring about you?

Integrity, loyalty, courageous, humility, earnest, endurance, and open-mindedness.

What opportunities are you hoping to get?

The opportunity to expedite my 30 yr plan; not as planned, but better than expected or even dreamed.

What inspires you?

I want to life a life that no one has ever lived before, making my life a masterpiece, and enjoy every minute of it while empowering myself to change how I view and ultimately change the world around me to benefit everyone. This was made easier by proactively aligning my needs with my wants, but only after being radically honest and judgmental of myself. My goal is to remove any contradiction that exists in my reality. This has been my path since I realized that the hardest thing to do in life is to take your own advice.