Mike Hill Modular Wheel Units Order
Introduction
The wheel unit parts prior to the addendum make:
one set of 3" shaft wheel units - for trucktor
one set of 1-7/8" shaft wheel units - for microtrac or bulldozer
One set of gear reduction units - for Bulldozer. Bulldozer uses 1-7/8" drive and 3" gear reduction.
2 idler wheels for Microtrac
Parts
Note: if Motor Interface Plate is not used in the above graphic, Part 5 must be replaced with a Direct Wheel Motor Mounting Plate for the 45.6 Cu In Hydraulic Motor.
92 parts total - Complete DXFs here - File:Hillparts.zip. Quantities of specific part below:
For geardown from here on, not shown above, see James_Log#Tue_Jun_18.2C_2013) -

-
Changes for incorrect hole position
Parts Addendum
File:Hillparts2.zip - parts 18-32. 100 parts more.
Note: LifeTrac Motor Interface Plate is missing from this set.
Summary
(note: appears there are 4 too many of the 3" hole plates for geardown)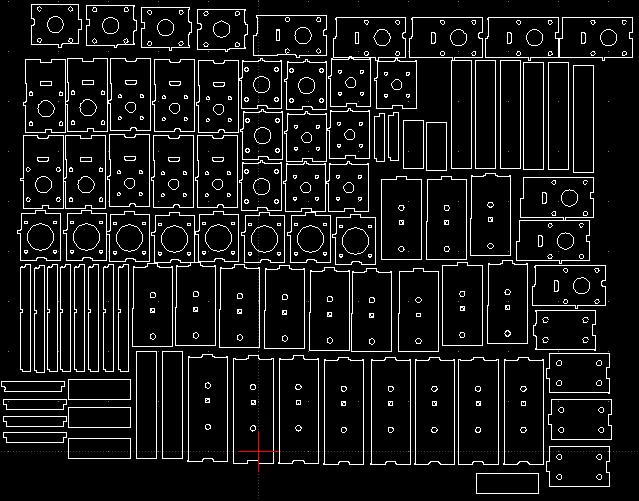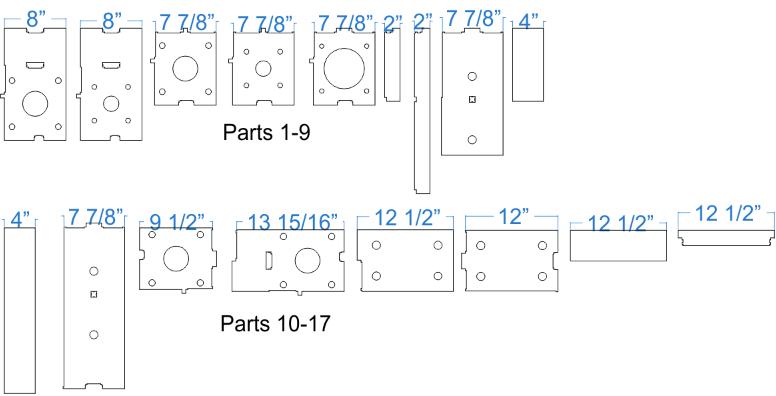 Individual Views
Images