Open Source Architecture
Question
I think this is a representative sample of the set of documents we need to produce both for the engineer and the building department. While I intend to generate all the design/information that goes into these, I'm not sure how to create the drawings themselves without the (proprietary) software architects normally use... Everything has to be to scale andI'd like to use standardized symbols (so the engineer, building department and contractors/builders can read the drawings easily). What do you think?
https://www.architecturaldesigns.com/services/whats-included
Answer
FreeCAD Tech Draw workbench allows good dimensioned drawings, see examples at Fabrication Drawings
We can copy that into Google Docs and add more symbols, as in example above.
Do you think Sweet Home can generate floor plans?
Floor plans are also doable in Arch Workbench in FreeCAD - 
For elevations and roof - I would use Tech Draw as the base, it already allows different side views. If we have an entire model in FreeCAD, the drawing would be perfect. We can copy that into Google Docs and annotate as needed.
For this, a library of architecture symbols - icon libraty - is useful - to be generated in Inkscape. We have a process for generating icons at Icon Source.
Electrical - once again use FreeCAD Tech Draw as base, or Arch Workbench workflow, and post-process in Google Docs with icon library.
For the attractive title block that can be inserted into FreeCAD - that can all be done - see example at OSE Title Block
OSArch Community
From : https://forum.freecadweb.org/viewtopic.php?f=23&t=50824
BlenderBIM
From https://blenderbim.org/. Great work. They have training - [1]
Example of 2016 FreeCAD Capacity
From Yorik - https://forum.freecadweb.org/viewtopic.php?t=17498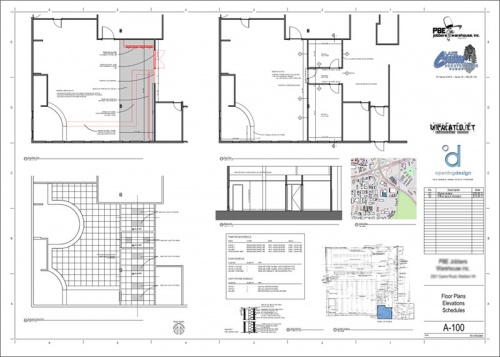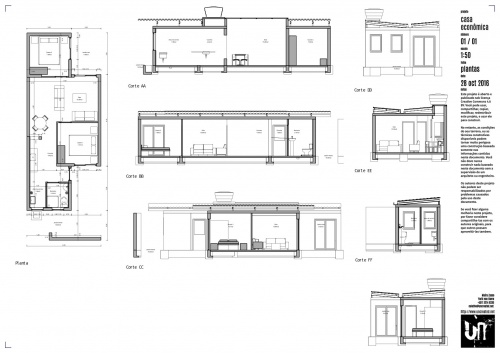 You can also convert 3D to panels for Wikihouse-like construction using LibreCAD and FreeCAD -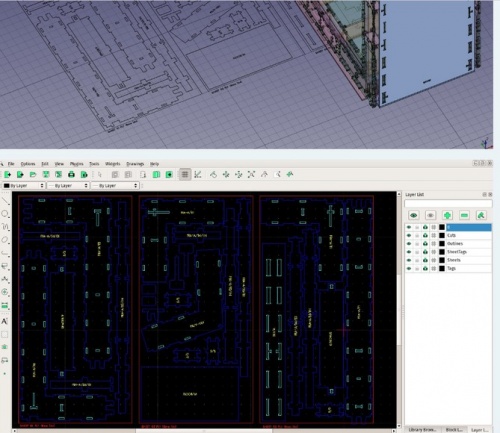 And, you can now also import topography into FreeCAD for terrain, from OpenStreetMap and GIS datasets.
Links
People
Projects Involved in Open Architecture
Open Source Architecture Studio in Wisconsin
Links
http://www.ted.com/index.php/talks/cameron_sinclair_on_open_source_architecture.html