Other donation options
Charitable Donations
Last updated Feb, 2015 - MJ
News: OSE has received its of Tax Exempt status from the IRS on September 27, 2013. We are also exempt from state sales tax.
See our Determination Letter.
Please contact us at info at opensourceecology.org to make a tax-exempt donation.
See OSE Financial Transparency. Please email us if you would like to make a charitable contribution.
We also need volunteers to help us develop the nonprofit side of our operations. If you would like to get more involved with this potentially world-changing work, this is your opportunity to help and to feel good in the process. There are earning opportunities in resource and organizational development.
Please email us with any other questions and thank you for your support.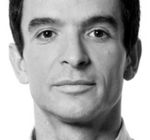 And watch our status of completion grow:
Other Donation Options
last updated May 2018 - MJ
(linked from Support Open Source Ecology)
Paypal charges between 3-5% for handling credit card transactions, for USA and international, respectively.
If you would like to avoid these charges, you can use:
personal check
bank check
postal money order
wire transfer
OSE"s mailing address is:

Open Source Ecology
909 SW Willow Rd
Maysville MO 64469 USA

For wire transfers, please email us at ops@opensourceecology.org for further directions.