Predicted Peak of the First Outbreak of COVID-19
Basics
This page goes over the projected "peak" of the first COVID-19 outbreak
It has not yet happened so check facts/statistics/projections regularly
Timelines
Model Curves
This is fascinating - extreme lockdown results in severe cases popping up. The second half of graph shows the results when the lockdown is lifted by September (after 5 months): hell will break loose again. This graph shows a warning on the 12+ month duration that is required until a vaccine is developed.
https://www.washingtonpost.com/health/2020/03/19/coronavirus-projections-us/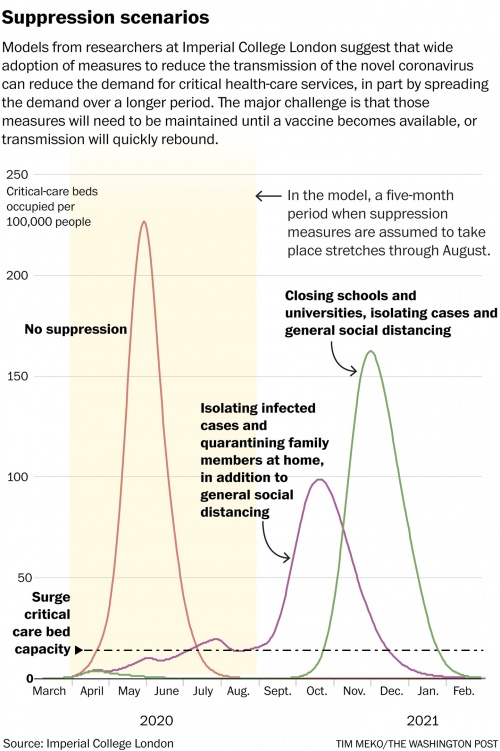 Explanation of the Above and Summary
See report - [1]
Peak deaths occur about 1 month after peak cases. Peak cases for the USA are slated for May 20 (2 months), and peak deaths for June 20.
Some later states in US have peak cases around June 20 - 1 month later than earlier states.
As of March 22, 2020
See Also
Useful Links