User:Cabeza de Pomelo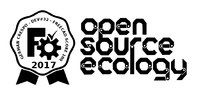 Resume
ED
Commercial pilot licence, 2006-2008. Argentina.
Not graduated (agricultural engineering, other), 1998-2008. Argentina.
XP
Agricultural Pilot, Apr 2012 - Feb 2018. Australia.
Ground crew member for aerial application company, 2010-2012. Austalia.
Dairy farming, kiwi fruit orchard laboring, other types of laboring, 2008-2010. New Zealand.
Skills
Self-taught: Welding (TIG, MIG, stick), wood carving.
Bio
Grew up surrounded by an excellent family and great friends in a relatively healthy little corner of Argentina, but still under the societal constraints of a country with severe social unbalances, unpredictable state policies and a very volatile economy. Spent twelve years of my life subjugated to an education system that I did not like and that today I consider as being harmful to the betterment of any individual and of society as a whole. Then spent another eight years not knowing what to make out of life. Believing that things have to be different in other places, left Argentina in 2008 in an attempt to peer over the wall and catch a glimpse of what there was to see in the world. Found that I knew nothing about anything or about myself. I have spent the last nine years in an effort to catch up and am now trying to figure out whether I can be of assistance to others that are trapped in the constraints of current social paradigms, including myself. I see OSE as one way of paving the path to achieving this goal.

I am at the moment also in the very slow process of putting together a website, in the Spanish language, aimed to stimulate people to start asking themselves questions that could lead them to recognize their important role in creating an equal society, understanding that we are the product of our own making. Human nature is a very, very, very relative term and an easy excuse to keep behaving negligently with one another, the environment and the rest of the species on this planet.
http://pensarengrande.org (parked for now).