2014 Planning
2014 Infrastructure Buildout Concept
2014 Calendar
Note: The image is a Google Drawing with hyperlinks to the different events. To access the links, click edit below the image.
See more notes at Calendar.
OSE 6 Month Plan
2014 Critical Path
See more at Project Review for OSE's project management techniques.
CEB Press Workshop - April 25-27, 2014
See CEB Press Workshop.
Chris Critical Path
April MicroHouse Workshop at FeF
Critical Path Diagram/PERT Review
Milestone and Task Review w/ GANTT
2014 Overview
College Tour
Legend: vibrant purple dot is top 25 overall, purple is 25-50. Dark blue is top 25 engineering, and gets lighter down to top 100.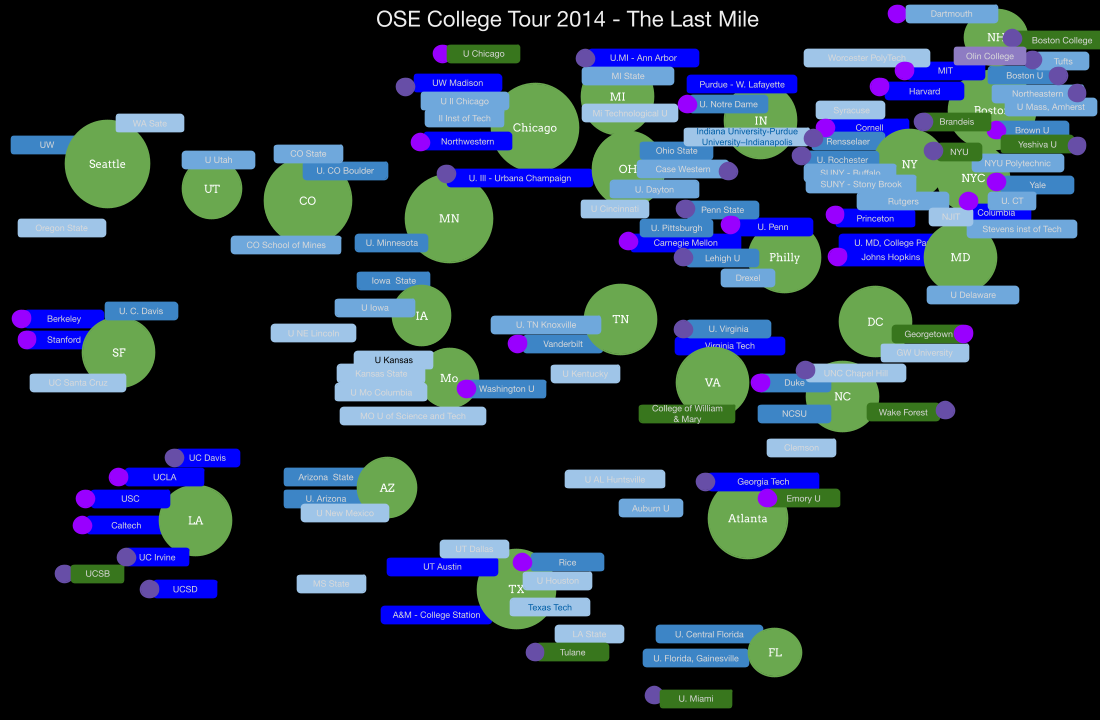 Planning Overview by Chris
Ops
Links