CEB Press 6
See also CEB Press Genealogy and Download here: CEB_Press/Current_Downloads
See latest build, 2014. You can click on each blue word, which indicates a hyperlink. A complete build procedure with pictures is shown for each module - according to our parallel, module-based design/build strategy.
Complete BOM
Used in Wisconsin build - $5500 - https://docs.google.com/spreadsheets/d/1FuCn6S6GWl9n4EQAhmiQctUTnScLe2wggRekeCdKoFY/edit#gid=3
Complete CAM
Instructional Files
Discontinued or Modified Heavily
Hopper Shaker - 26 pages - [18]
Linear Guide Assembly - 17 pages - [19]
Guides - 12/19/13
3D Printed guides and blocks for drawer?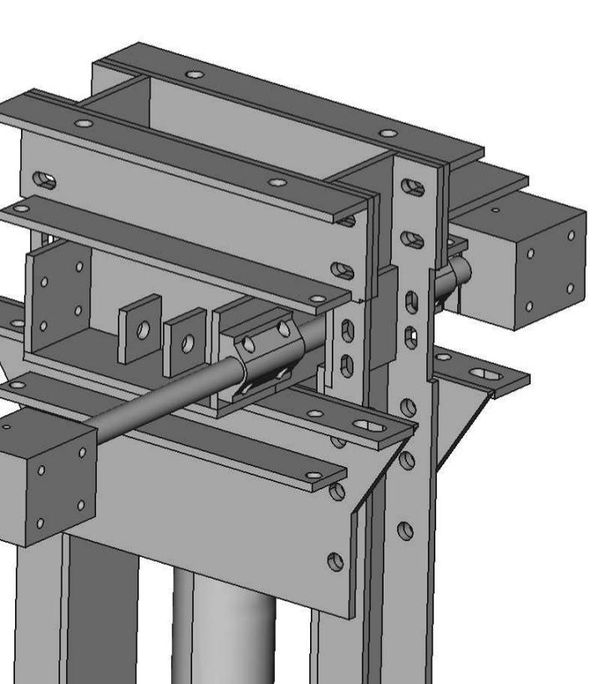 See PDF with details of blocks -File:Beddingfieldguides.pdf
See source in FreeCAD - File:Drawerguideassy.FCStd
Guides 12/12/13
New drawer guides - moving away from roller guides to linear guide - bushing + rod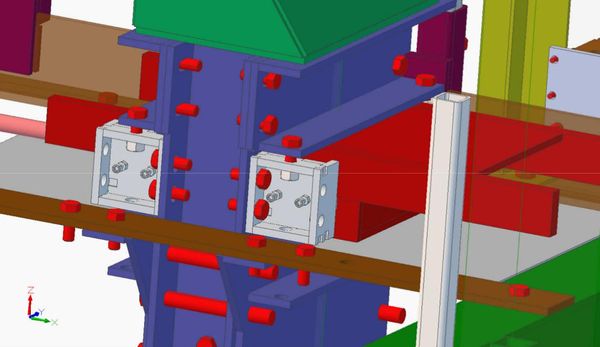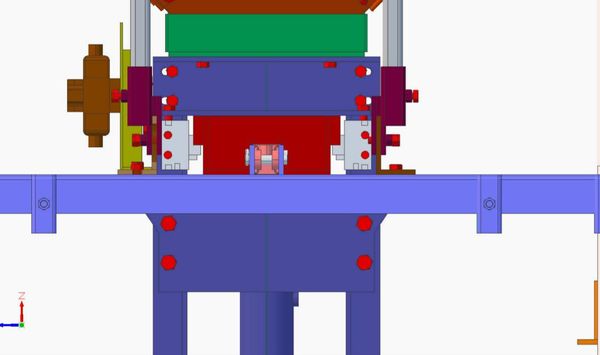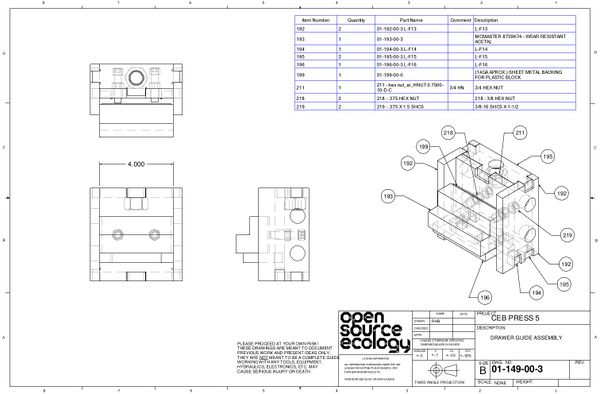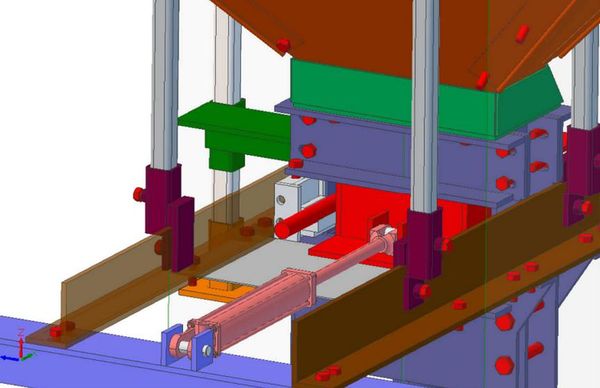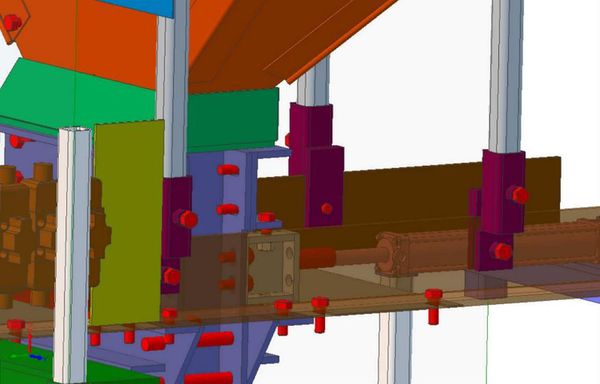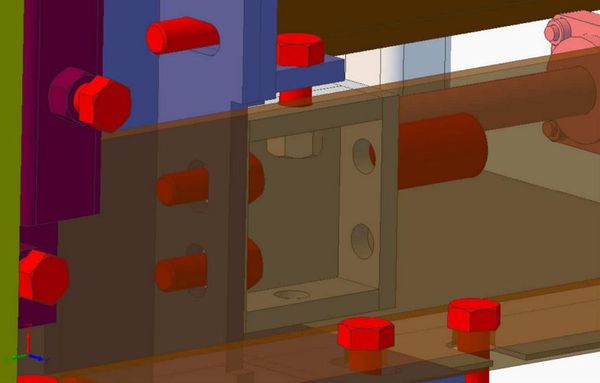 Analysis of Industry Standards
Compare to the leading competitor - the $25k (in 2008), manually loaded, linear-guide Impact 2001A by AECT :
Development Team
Rob Beddingfield
Chris Reinhart
Marcin Jakubowski