Heat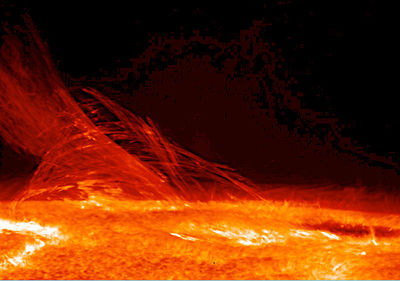 Overview
In physics and thermodynamics, heat is energy transferred from one body, region, or thermodynamic system to another due to thermal contact when the systems are at different temperatures. It is also often described as one of the fundamental processes of energy transfer between physical entities. In this description, it is an energy transfer to a body in any other way than due to work.[1]
Details
See Also

Steam Engine

Solar Concentrator

Bakery Oven

Power Cube
Actionable Links
Miscanthus - biofuel crop, 10x less energy per area than PV. Build PV. Also, residential and house heating contributes to 40% of all energy use.
Tactical
Residential Clean Energy credit: The bill resurrects and beefs up a credit for homeowners installing renewable energy systems like rooftop solar panels. The incentives will cut the cost of a typical $20,000 solar installation by as much as $6,000, per the NYT. Rebates for high-efficiency appliances: Low- and middle-income families can claim rebates up to $840 for a greener stove or oven and $8,000 for a heat pump for space heating or cooling.