Steam Engine
Overview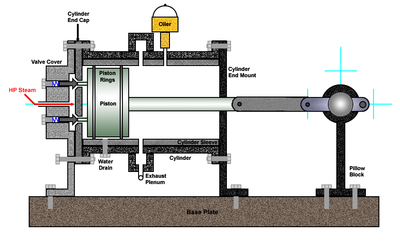 Steam Engine/Index - topical index to all steam engine pages.
The Open Source Ecology project seeks to develop a modular, scalable, open source steam engine capable of converting steam generated by a solar collector or boiler into power that can be used to generate electricity or drive machines found in the Global Village Construction Set.
Details
See Steam Engine Intro if you are interested in the current OSE steam engine project.
Steam engines take energy available as high pressure, high temperature steam and convert it into reciprocal motion. This motion can then be turned into rotational motion using a crankshaft. At the start of the twentieth century, steam engines provided power for farms, factories, and transportation. They were largely replaced by internal combustion engines. The Open Source Ecology project is interested in reviving steam technology to develop a modern steam engine to provide alternatives to engines driven by gasoline or diesel - which are becoming increasingly more expensive as our world passes the point of peak oil production.
Product Ecology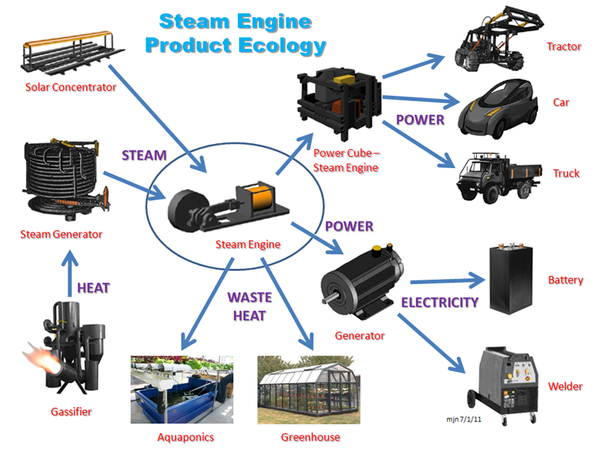 Status
The previous steam engine design is on hold pending evaluation of the Mounster Design. Marcin favors this design, but the intellectual property rights to it are unclear at this time. Subject Matter Experts or fabricators interested in making prototypes are encouraged to contact Mark Norton.
See also Hadden Engine
See Also