Folgertech Kit
Build Instructions According to Module-Based Design
Source of Kit
Build Instructions from Folgertech
These contain details, but procedures are inefficient and not in the same order as should happen in a swarm XM build. These are modified for the OSE case, though individual details are still relevant.
Build Results
Build Pictures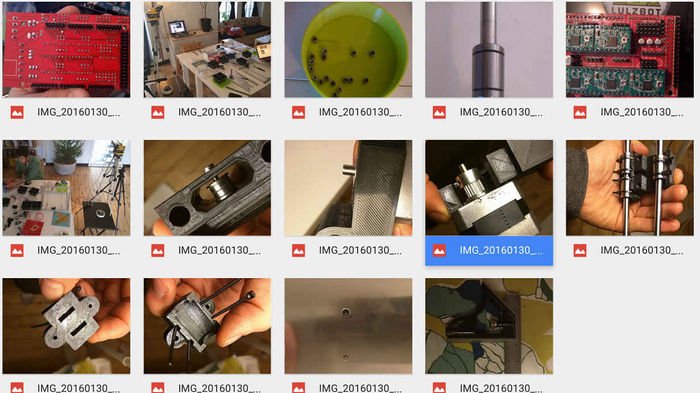 See Folgertech Prusa i3 OSE Google Drive.
Build Review
Improvements
Resolved
Automatic bed leveling. See Research_On_Inductive_Proximity_Sensors and Tobbens_Adding_Inductive_Proximity_Sensor_Log.
Y-carriage bearing holders with 1mm more space for bearings. See File:3xmetali3standoff2 1mmExtraAlongLinBearing.stl.
Wish List
Anti-backlash nut case and belt tensioner - [7]
Libre sensor and fan brackets for Folgertech Prusa found here. Our copy of the same files: File:Induction Sensor Fan Bracket for Folgertech Prusa.zip. Also see elkayem's solution on thingiverse. Print in heat resistant material (not PLA).
X-carriage with space for 1mm longer linear bearings and easier and more straight belt mounting
Other Instructionals
Software
Links