Machine Infographics

Hint: Work led by JB Log
Contributor Guidelines
These files should be used by collaborators who plan to contribute future machine infographics. See also Getting Involved.
Download the blueprint background here
Download the illustrator file here File:OSE infographic template v1-1.ai
Download the arvo font here
Machine Infographics to Work On
See the Status of Completion infographic, and take a look at existing graphics below - and choose one that has not been done yet. You can also take existing infographics and update or improve them.
Seed Eco-Home
Seed Eco Home Infographic - [1]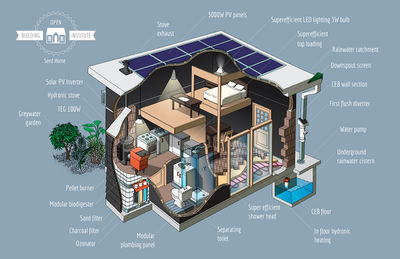 [# PSD source file]
[# GIMP source file] ________________________________________________________________________________________________________________________________________
3D Printer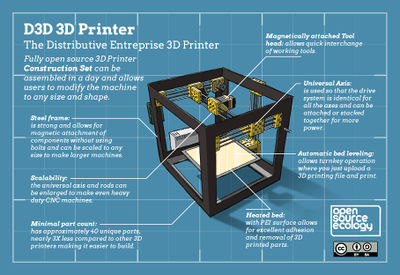 Source Files: GIMP source, inkscape source, PSD source, Ai source
CNC Torch Table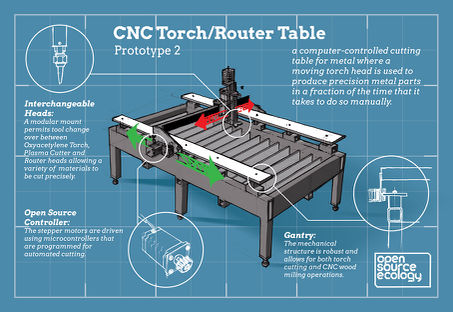 Source Files: illustrator photoshop GIMP # vectorscape]
Tractor - LifeTrac 6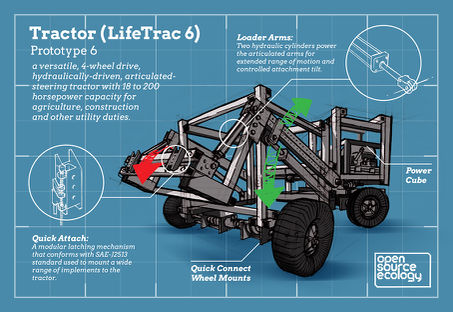 Source Files: illustrator photoshop GIMP # vectorscape]
CEB Press - The Liberator
Source Files: illustrator photoshop GIMP # vectorscape]
MicroHouse Utility Module
Source Files: illustrator photoshop GIMP # inkscape]
Ironworker
Download the files below to use as a guide for creating OSE machine infographics:
The GIMP (v2.8.6) file contains the illustration for the Ironworker in this case, a component detail and an sample arrow. The Inkscape (v0.48.4 r9939) file contains the a flattened version of the GIMP file in jpg format (placed as a link inside the document) plus the texts (title, subtitle, main description, tags and descriptions) and linear elements.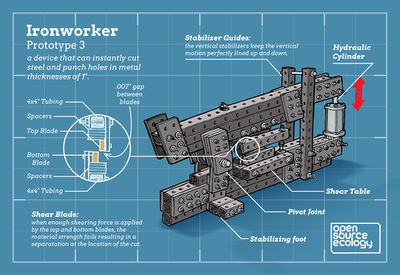 Source Files:
MicroHouse
Source Files: illustrator photoshop GIMP inkscape
Passive Solar
Latest version of passive solar infographic.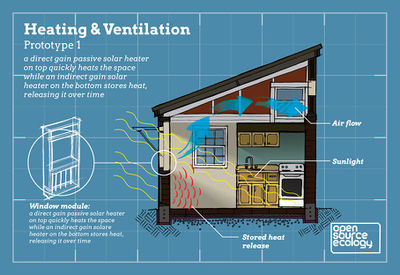 Source files:
Power Cube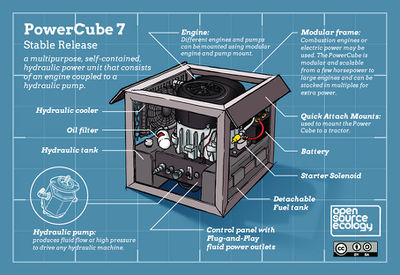 First drafts and comments here
Creative commons licensing icons for print media (high resolution) and some application guidelines here
Open Source Microcar
Updated the Velocar Infographic to include detail sketches of some of the key components of the Velocar prototype. Yann will be adding in the final text soon.
Download the editable source file here:
MicroTrac 2015
completed the microtrac infographic.
NOTE: the placement of the CCBYSA graphic needs to appear underneath the OSE logo as it does in the powercube and velocar infographics
Editable Inkscape file download
Gasifier
Bulldozer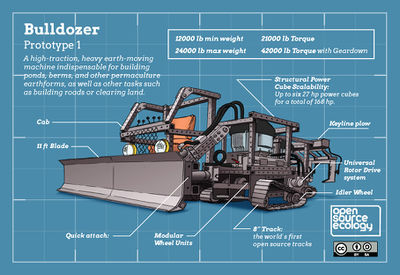 Aquaponic Greenhouse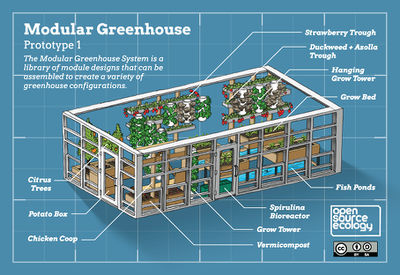 Links