OSE Forums
Information Architecture
The OSE Forums are first and foremost structured to facilitate GVCS development towards completion by 2028. Thus, various crowd-source contributions and ways to get involved in microtasks is emphasized throughout to tap the resources of our community. OSE Forum Microtasks.
Moderators order the appearance of Categories on the OSE Forum landing page - so that the most important things are visible: verify this works correctly
Users can mute categories to show only ones they are interested in - see [1]
Other Features
Kanban style display - does this let admins create what is effectively a kanban board? Can users drag things around?
Ratings plugin - can we use this to embed ratings in products?
Embedding posts for comment purposes - does it works effectively as a discussion thread for a blog post, for example?
Implementation Prerequisites
Research and Contacts
Debian Forum administrator
Setup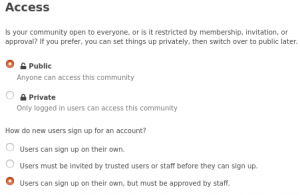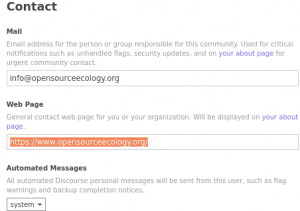 Theme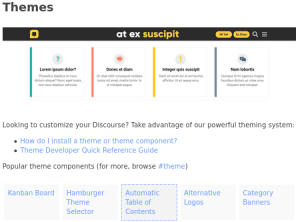 How to Install a Theme in Discourse
Logos
Icons
Homepage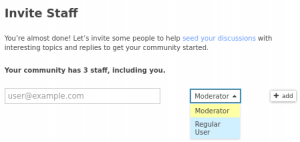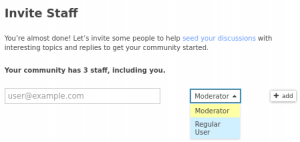 Setup Notes
Set up Badges to integrate with OSE wiki development - OSE Developer - FreeCAD, etc. Go by the 8 core points of the Developer Crash Course
Set up as a Kanban board? - This enforces the view as aiming towards a project. This can be user-selectable, but maybe we enforce the project-base nature at the core.
Theme components - adjustable through admin. Work this part - there are many details that can be masterminded here.
Potential Admins
Jonathan
Tom
Andreas
Jeremy
Michael
Software
Links