Tim Log
Permanent Links
Wed Sept 11, 2013
Laser cutter entire design files
File:Lulz bot laser.zip
File:Hydra fabber laser desgn.zip

Fri Aug 30, 2013
Laser cutter with green vinyl shield. Foldable frame and rollable vinyl. Vinyl attached by magnets: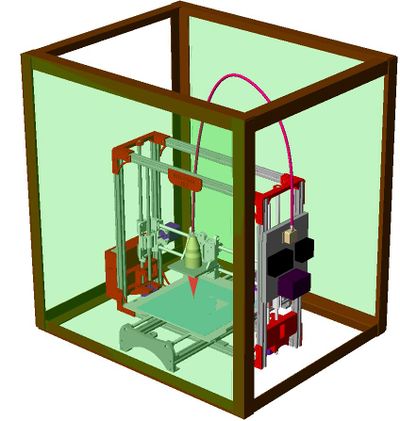 Laser power supply pdf - File:Laserps.pdf
Thurs Aug 15, 2013
and link to the gaussian beam waiste
Sat Aug 10, 2013
Tim provided 10W Laser Cutter Calculations as basis for blog post for review. Need 10W Laser Cutter for Review]].
Sat Aug 3, 2013
Discussion on getting a sample cut with the Dilas laser.
Full BOM:
Sat Jul 6, 2013
Diode laser - diode on side of machine - coupling through a fiber. 35W/ degree C heatsinking required.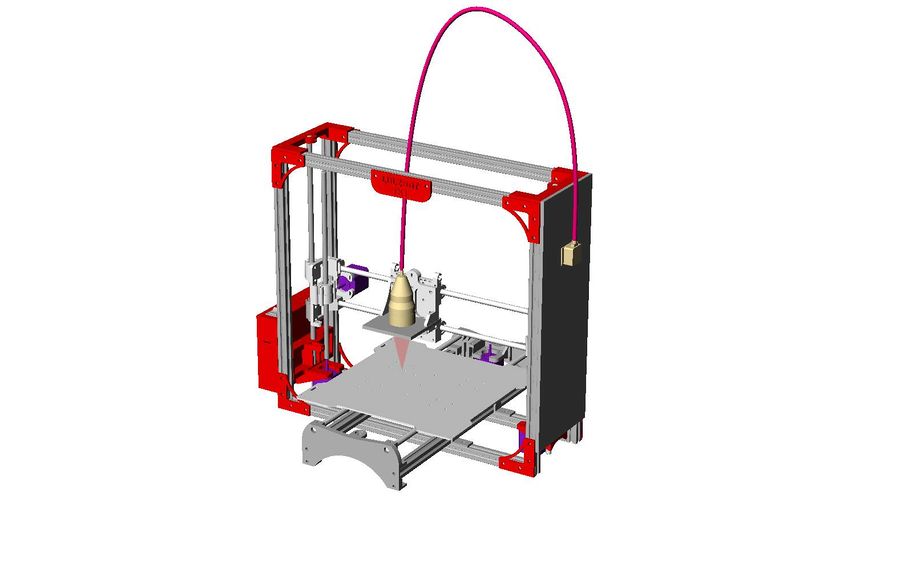 22 June 2013
Please coordinate between John Log, Leo Log, Tim Boyd, and Nate Log - all work related to HydraFabber.
Looking into 10W laser diode:
4 inch square plate with dilas focussing head and beam envelope of infrared radiation -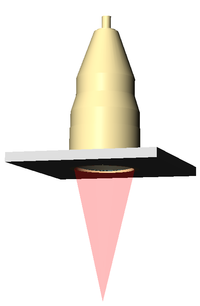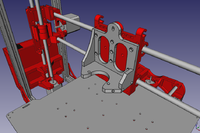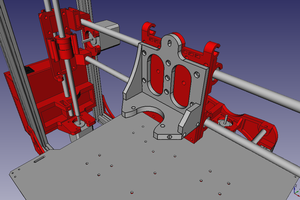 Concept
Links
BOM
Added an Edit link at the bottom of the embedded Google Spreadsheet