LifeTrac III/Manufacturing Instructions/Assemble/Frame
Frame
Tools
Jig
Blocks
Bolting

Crescent Wrench
Wrench (size)
Ratchet (size)

Drill/Reamer
Level
Square/Triangle
Mallet/Hammer
Punch
Materials
Frame Pieces 16x
Bolts
Washers
Nuts
Steps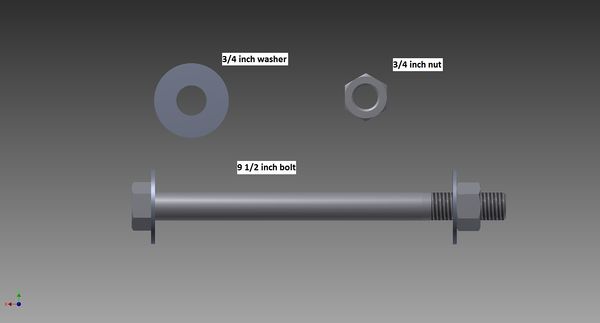 Allocate Bolts

Lay out 42 9-1/2 inch bolts on Assembly Table
Place two washers on each bolt
Loosely attach nuts.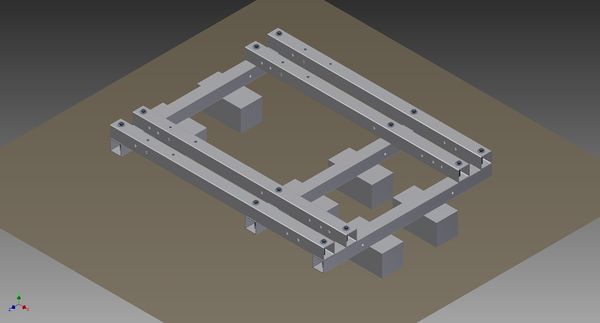 Place Blocks on assembly area ground
Place Lower Frame pieces (front-to-back) on Blocks
Place Lower Frame crossbraces atop the front-to-back pieces
Align holes
Bolt Lower Frame together.
Level the Lower Frame with Level
Mount Vertical Frame Pieces to Lower Frame inner corners

Tighten loosely. Leave room for play.

Mount Upper Crossbrace Frame Pieces
Mount Upper Front-Back Frame Pieces
Tighten all frame bolts extra-tight.

Finished!
Potential Issues
Bolt not fitting in hole?
Bolt fits, but stuck?

Loosen nearby bolts, use punch + hammer to force bolt through.
Successful